Dahi vada Recipe Step By Step
Dahi Vada Recipe:
Ohh this monsoon…I don't know whether I like it or not…yes.its really confusing.we can't go out of the house most of the time…but we can have so many different dishes at this time like Fritters/pakodas,chats,and most favourite khichri.
No no I'm not going to share some recipe of khichri…today I'm going to share a chatpata recipe which will spice up your evening.I'm talking about all time favourite Dahi vada…imagine,the juicy vada coated with sweet and sour chutney and raining outside…just heavenly feeling…right
So let's start Making delicious Dahi vada.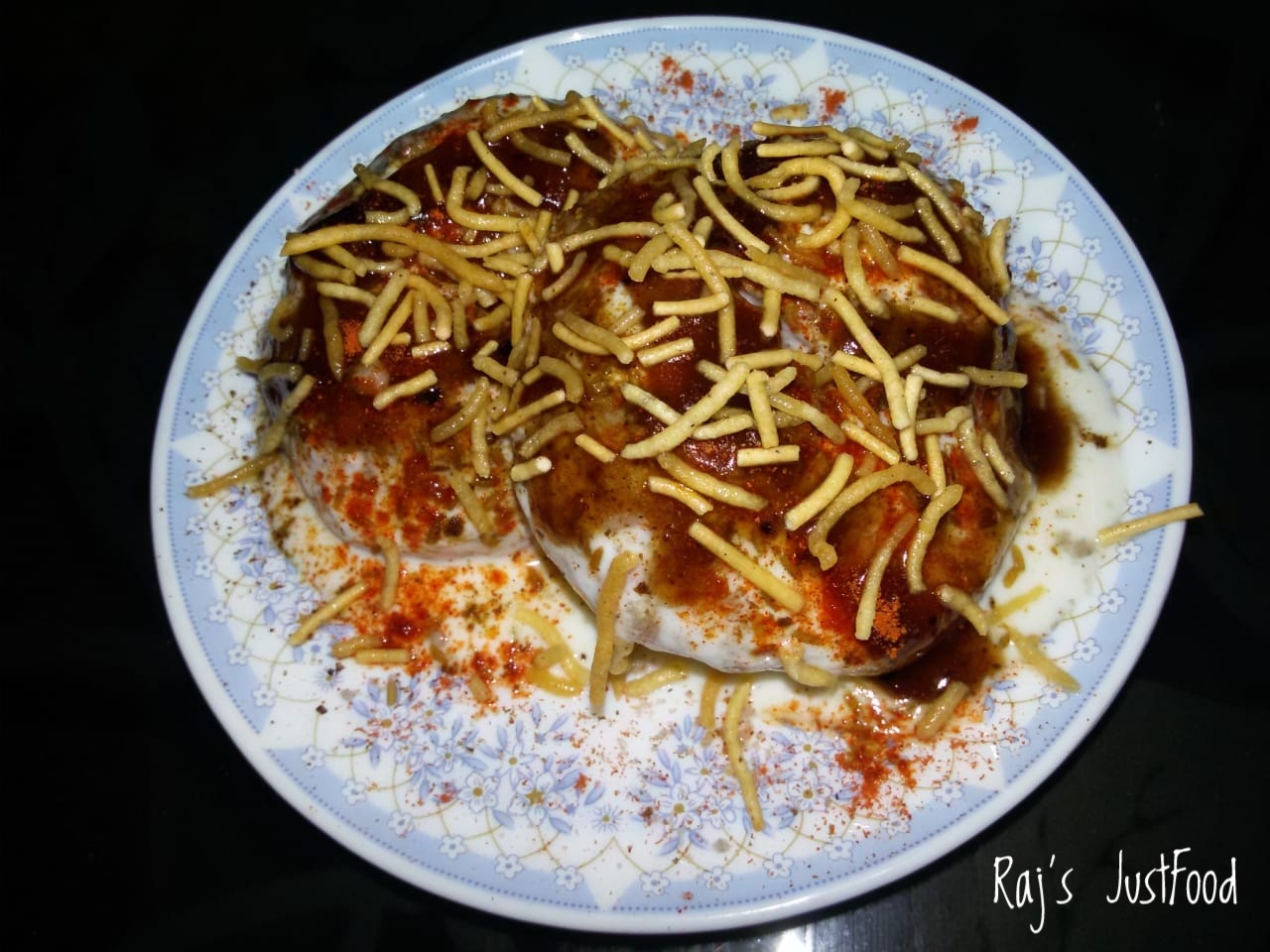 Ingredients-
For vada/Fritters-
urad dal/biulir dal 250g
Ginger 1 inch
Green chili 3-4
Salt as per taste
refined oil for frying
For chutney-
tamarind pulp 1 cup
Dry roasted cumin powder 1 teaspoon
dry roasted coriander powder 1/2 teaspoon
Red chili powder 1 teaspoon
salt as per taste
Black salt 1/2 teaspoon
sugar 1/2 cup
Water 1/2 cup
For curd sauce-
Curd 500gm
Salt as per taste
Black salt 1/2 teaspoon
Sugar 2 teaspoon
dry roasted cumin powder 1 teaspoon
dry roasted coriander powder 1 teaspoon
Red chili powder 1/2 teaspoon
Preparation-
To make the vada/Fritters for Dahi vada we need to take the urad dal and soak it overnight or ay least for 5-6 hours.
It will help the lentil to fluff up.and make it soft.
Now take 1 portion of the lentil,half inch of ginger and 2 green chilies and make fine paste.paste the another portion of lentil following the same process.
Now ad salt as per taste and beat the lentil paste well till it turns fluffy and lite.keep it aside for 10-15 minutes.
At this time we will start making the curd sauce.for that take 500gm of curd in a bowl.add salt as per taste.2 teaspoon of sugar and the dry roasted spices and mix well.put the sauce in the fridge to serve it cold.
Now add some black salt and the red chili powder and mix it well too.
now we have to make the sweet and sour tamarind chutney.for that take the tamarind pulp in a pan.add 1/2 cup of water and let it boil.
now add the dry roasted spices.salt,sugar,red chili powder and the Black salt.mix them well.our tangy tamarind chutney is also ready.now we only have to make the Fritters.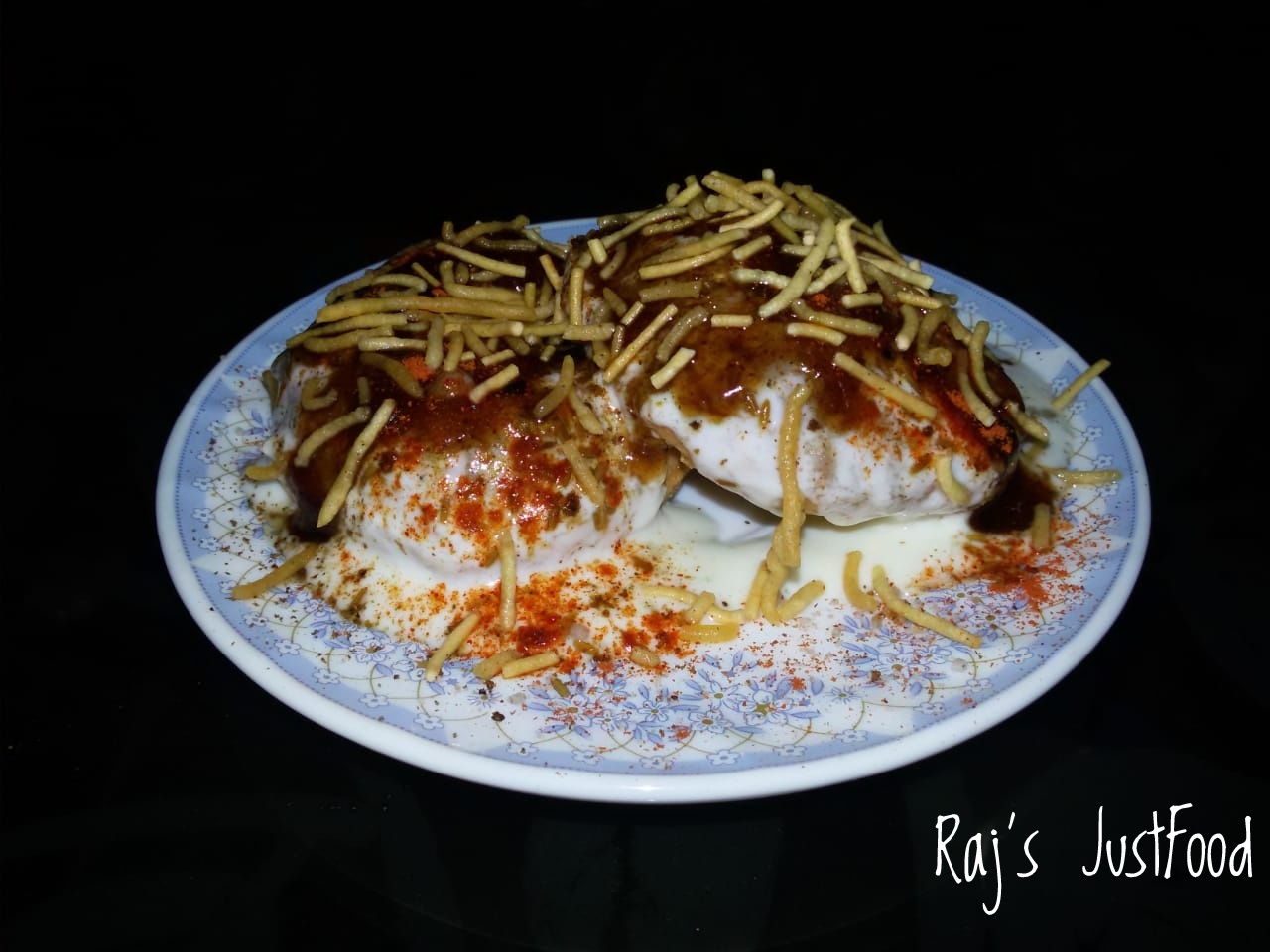 Process-
To make the Fritters/ vada we need to take the lentil paste which was resting for 15 minutes or more.beat it well again.
Now take oil in a pan for deep frying the Fritters/vada.now tale some lentil paste and shape it like doughnut and put it in the hot oil.
Make all the Fritters/vada in the same process and fry them in a medium flame till it turns golden brown.
Take the fried Fritters/vada out of the oil and put them into a bowl filled with cold water.keep them soaked in water for 30 minutes.
Now it's time to assemble our Dahi vada.for that take the Fritters/vadas out of water and press them to strain the excess water.
place them on a plate.pour the cold curd sauce generously on the Fritters/vadas that it can coat all the vadas well.
Now pour the tamarind chutney as much you like.I always like to add extra tamarind chutney on my Dahi vada.because I love the tangyness of the chutney.
now sprinkle some dry roasted cumin,coriander and red chili powder and some black salt for the extra chatpata feeling.add some sev/bhujia and serve it.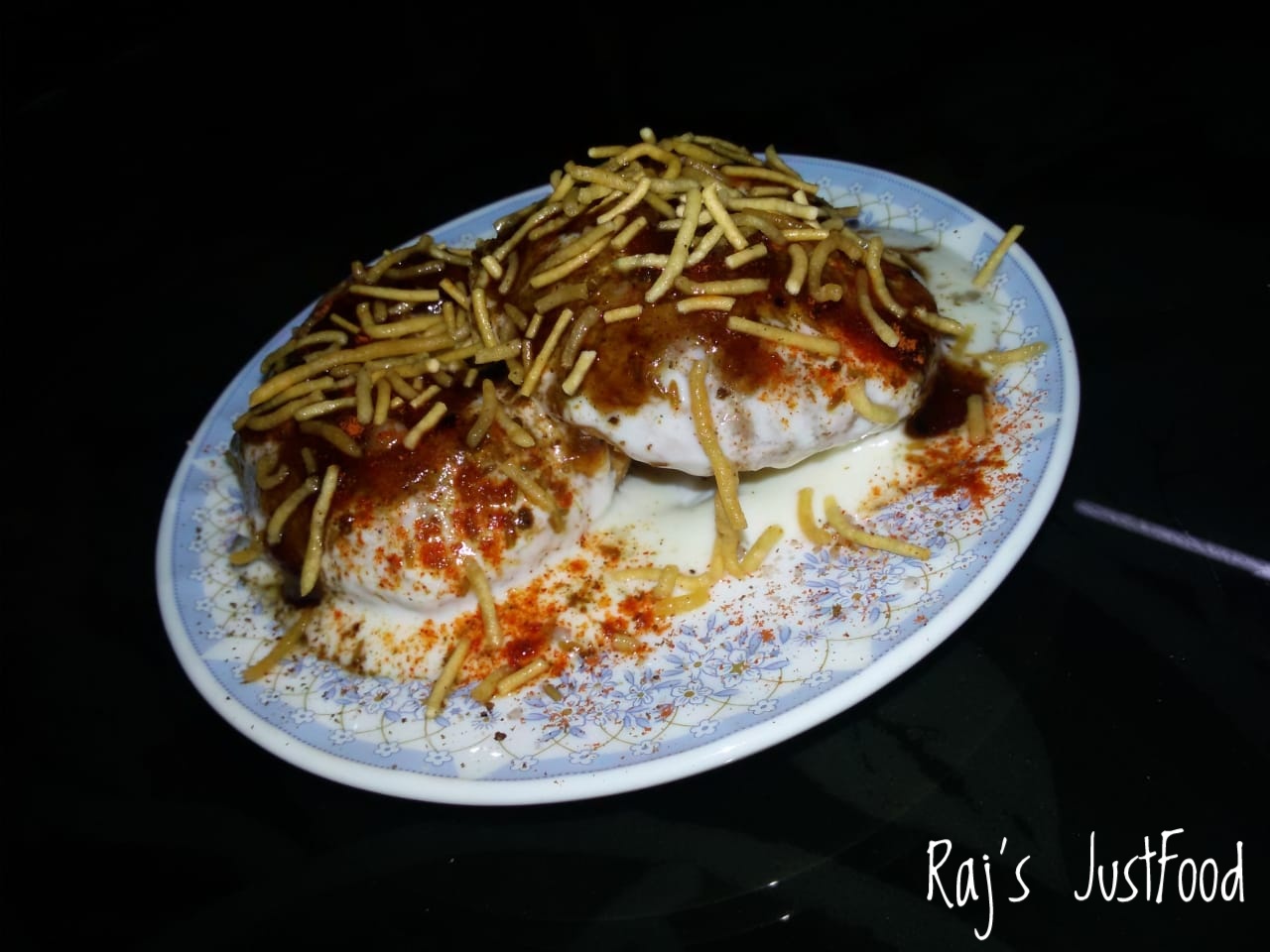 ---
---