Methi Malai Paneer Recipe | Easy Paneer recipe
Today I'm going to share the recipe of methi malai paneer with you.Paneer or cottage cheese is a fresh cheese that is very common in Indian cuisine.You can buy it easily from store or you can make it by your own. It's really very easy to make paneer. I'll tell you how to make paneer in my other blog.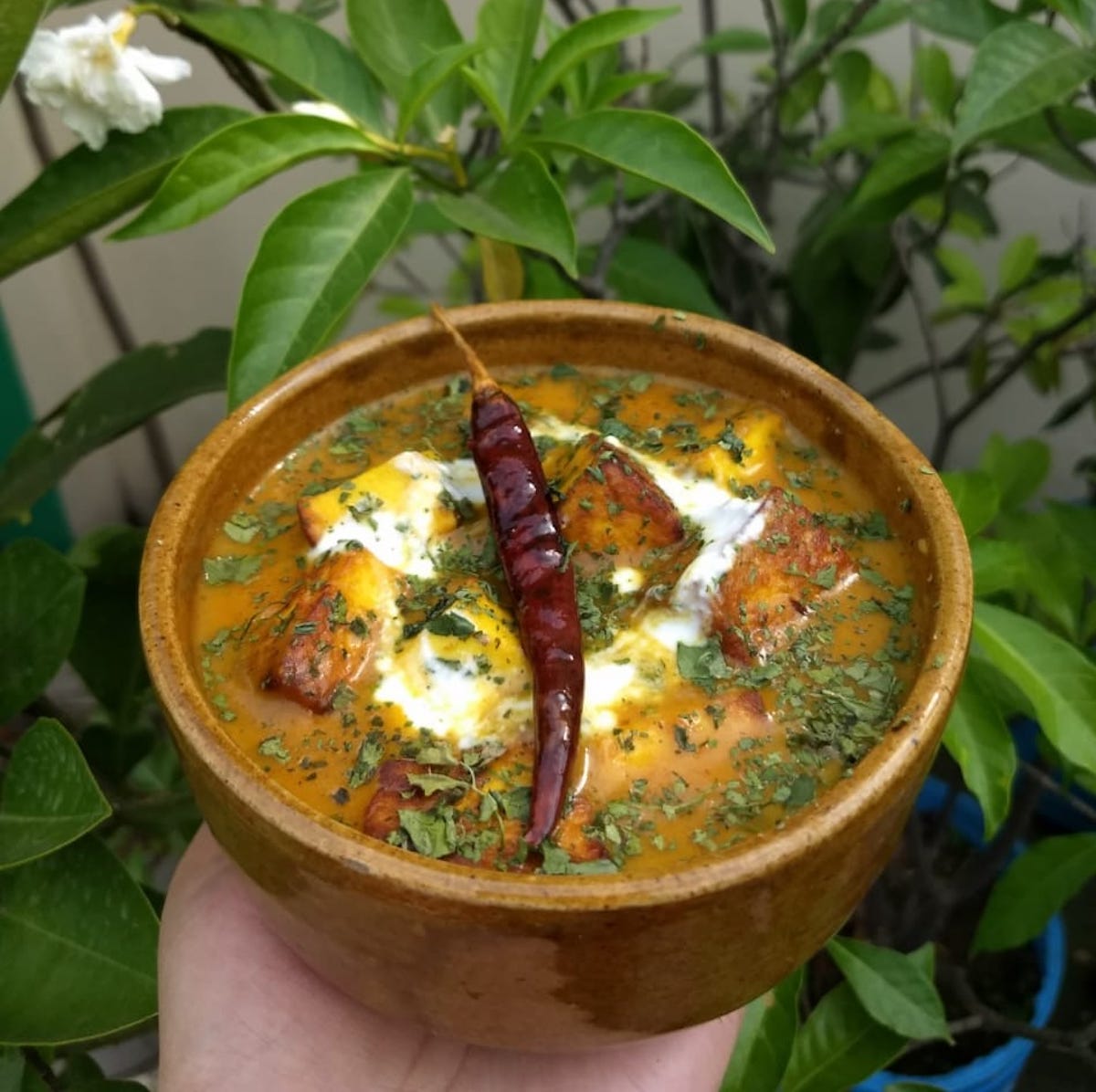 Paneer is a soft cheese which can be used to make so many different dishes. I've shared some recipes of paneer (palak paneer, paneer paratha etc) before.you can check it out. Paneer is also a very good source of protein. For vegetarian people who don't have chicken, egg or any other proteins they can have paneer along with other things.
As we all know that methi is really very good for our health, and as I said, paneer us also a very good source of protein. So it can be a good option to have.
Usually we need some fresh fenugreek or methi leaves to make methi malai paneer. But you know cooking is an experiment. So if you don't have fresh fenugreek/methi leaves you can use dried fenugreek or kasuri methi. But I'm going to make this methi malai paneer with fresh fenugreek/methi leaves.
Let's see what exactly we need to make this amazing methi malai paneer.we can make this recipe without onion and garlic too for those who don't have onion and garlic. Let's have a look at the ingredients first. Here I'm going to make this methi malai paneer for 5 people. So I'm using the ingredients accordingly. You can change the amount according to your number of people.
Methi malai paneer Ingredients:
Paneer (500g)
Fresh fenugreek/methi leaves (250g)
Hung curd (1cup)
Fresh cream (1/2 cup)
Onion (2medium sized)
Garlic (5-7 cloves)
Ginger (2 inch)
Tomato (2 medium)
Green chilli (depending on your taste)
Cumin powder (1tablespoon)
Coriander powder (1 tablespoon)
Red chilli powder (1/2 tablespoon)
Turmeric powder (1teaspoon)
Garam masala powder (1/2 teaspoon)
Kasoori methi/dried fenugreek leaves (1tablespoon)
Whole dried red chilli (1 pc)
cardamom (3-4)
Cloves (3-4)
Cinnamon (1inch)
Bay leaves (2 whole)
Salt (as per taste)
Sugar (1teaspoon)
Butter (1teaspoon)
Refined oil (4 tablespoon)
Preparation:
To make methi malai paneer , at first we need to take 500gms of paneer. cut them into medium pieces. don't make it very small.
Now marinate the pieces of paneer with a pinch of salt, red chilli powder and a pinch of turmeric powder. Keep it aside.
Now take 250g of fenugreek/methi leaves.wash them very well and chop them finely.
Now it's time for the onion r tomato.chop both of them very finely. Slice the green chilis into 2 halves.
Make a smooth paste of ginger and garlic.
Process:
To make methi malai paneer take 4 tablespoon refined oil in a pan.add the marinated paneer pieces carefully.
Fry them for 2 minutes in medium flame and take them out.
Now in the same pan add the whole spices (cardamom, cloves, cinnamon, bay leaves and red chilli) and cook them for 1 minute.
Add the finely chopped onion and add 1pinch of salt in it.cook the onion on medium flame for 5 minutes.
Now add the fine paste of ginger and garlic. Cook it for 2-3 minutes and then add the chopped tomato.
Now cook the whole thing for at least 10 minutes or until the tomatoes are soft.
Then add all the dry spices like turmeric powder, coriander powder, cumin powder and red chilli powder.cook them until oil separates from the spices.
Now add the chopped fenugreek/methi leaves in it and cook it bye covering the pan.it will leave water and reduce to half.
Cook the fenugreek/methi leaves until all the water gets soaked and then add the hung curd.
Before adding the curd beat it well so that no lumps can form.and then pour it in.cook them for al least 5minutes.
Now it's time to add salt.add some salt as per your taste and 1spoon of sugar.and mix it well.
Now it's time to add our fried paneer in it. Gently add the paneer pieces and just fold it carefully in the gravy.
Add 1/2 cup of water in it and add the slitted green chilis and cook it for 3-4 minutes.
Now we've come to an end.now it's time to add some fresh cream. Add 1/2 cup of fresh cream and 1spoon of dried fenugreek/ kasoori methi and the garam masala powder.
Mix all the ingredients very well.and cover it for 1minute to infuse all the flavours in the paneer.
Our methi malai paneer is absolutely ready to serve.serve it with some plain roti, naan, paratha or butter naan as well.just add some butter on it and serve it hot.
---
---