Chicken Khichdi Recipe | How to make khichdi/khichuri
Chicken Khichdi | Murgh khichuri recipe :
Yeppieeee…it's rainingggg…yesss…I guess monsoon has finally arrived.it feels so good to smell the earth.I just love the earthy smell.I just enjoy the monsoon for its special connection with food.you know there are sooo many types of dishes are made up only to enjoy the monsoon…like pakoras/Fritters,smoking hot tea and then it comes to my all time favourite khichuri…my mouth is filled with water already.
Yes…today I'm going share a delicious khichuri/khichdi recipe.you know there are different types of khichuri/khichdi recipes in different places.in bengali cuisine,we have our own kinds of recipes for khichuri/khichdi.today I'll share a non-veg khichuri/khichdi recipe.yes the khichuri/khichdi is made up of chicken…the all time favourite chicken khichdi/murgh khichuri.
It feels soo good when the chicken khichdi is served hot and you can feel the smell of it…ohhh…it's a heavenly feeling.my mouth is already filled with water…lets start making our chicken khichdi.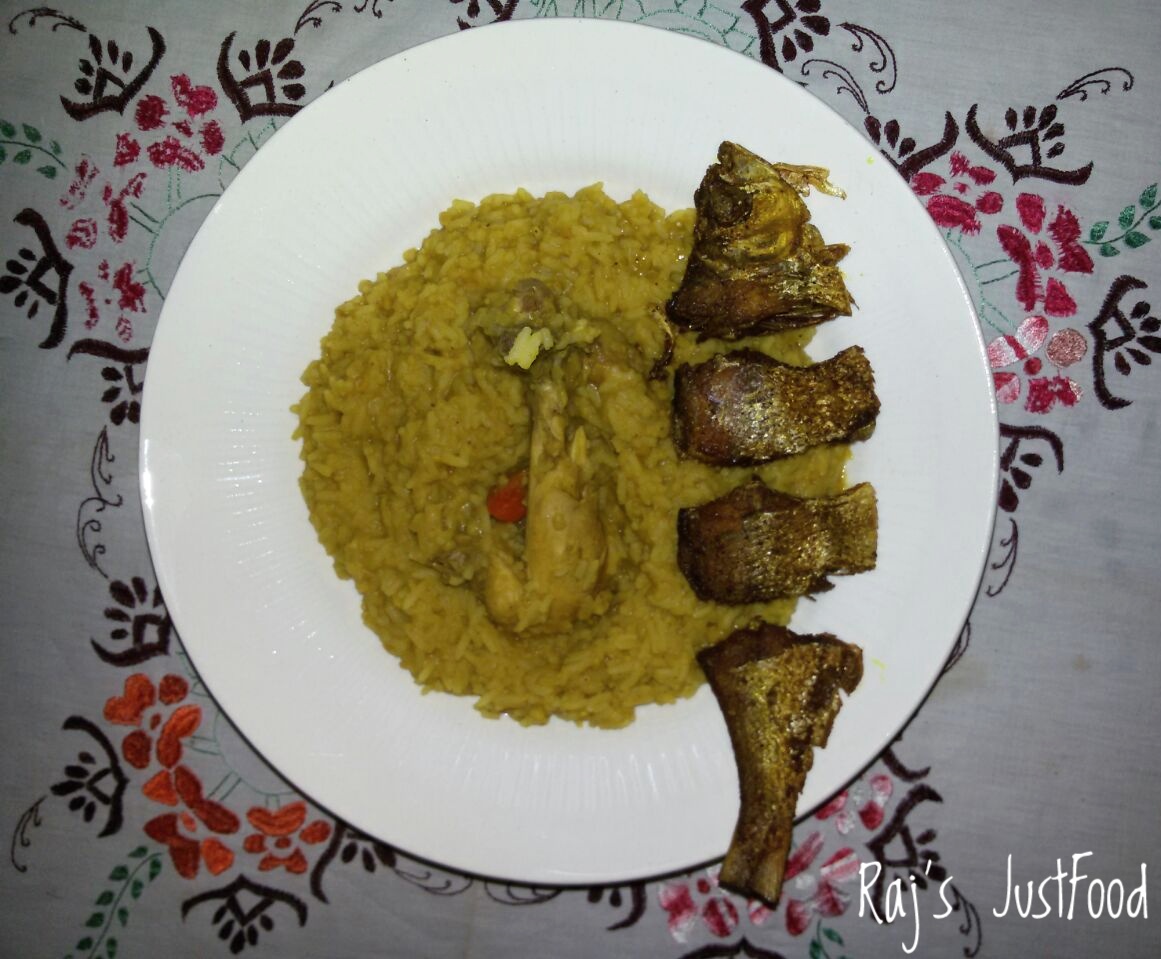 Ingredients-
Gobindo bhog rice-500 gm
Moong dal/split green gram-150 gm
Masoor dal/red lentil-150 gm
Chicken-500 gm
Whole cinnamon-2-3 sticks
cloves-4-5
Cardamom-4-5
Whole red chilies-1-2
Whole green chilies-5/6
Sliced onion-2 medium sized
Ginger paste-2 teaspoon
Garlic paste-1 tablespoon
Green chili paste-1 teaspoon
Turmeric powder-less than 1 teaspoon
Red chili powder-1 teaspoon
Cumin powder-1 teaspoon
Garam masala powder-1/2 teaspoon
Salt-as per taste
Sugar-1 tablespoon
Water-as needed
Mustard oil-3-4 tablespoon
Ghee-2 tablespoon
Preparation-
To make chicken khichdi we need to wash and soak the rice for 30 minutes.
Take the dal and wash them well and drain out all the water.keep it aside for 15 minutes and the dry roast the moong and Masoor dal and keep them aside.
Now take the chicken pieces and wash them well.
Process-
In a pan add 3-4 tablespoon mustard oil and heat it.then add all the whole spices.let them splutter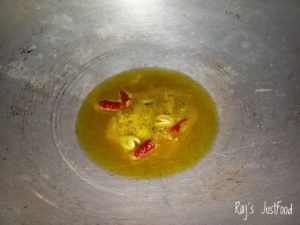 2.Then add the sliced onion and 1 pinch of salt (it will help the onion cook faster).fry them in a medium flame till it turns golden.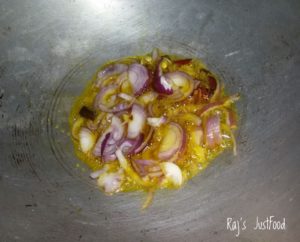 3.Then add the ginger,garlic and green chili paste and cook it in medium flame for 4-5 minutes.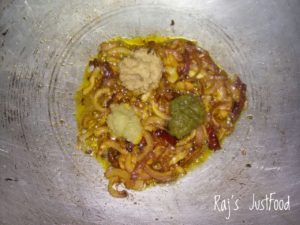 4.when the raw smell goes our,add turmeric powder,red chili powder,cumin powder and garam masala powder.cook it by adding 1/4th cup of water in low flame till oil separates.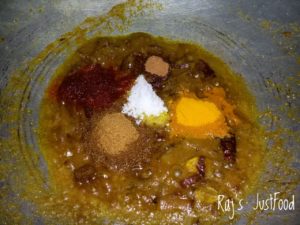 5.Then add all the chicken pieces and cook it by covering the pan for about 10-15 minutes.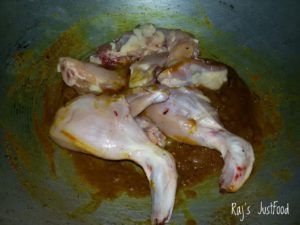 6.Now add the soaked rice after draining out the water and dry roasted lentils in and cook it for another 10-15 minutes.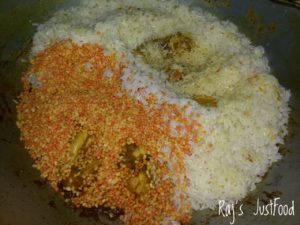 7.Its time to water in the mixture for further cooking.add about 1 litre of water in the mixture.Then add salt as per taste and salt one whole green chilies.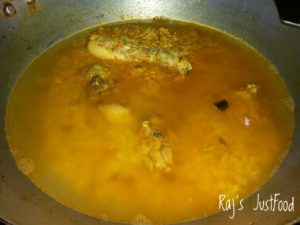 8.Let it cook in medium flame and cover the pan.After 15 minutes check the rice if it needs more water.otherwise let it cook.
9.when the rice and chicken is fully cooked check the salt and add 1 tablespoon of sugar and 2 tablespoon of ghee.mix it well with the rice.
10.The murgh khichuri or Chicken khichdi is ready to serve.serve it hot with some fried fired fish or papad…enjoy the 1st rain of monsoon with this heavenly dish.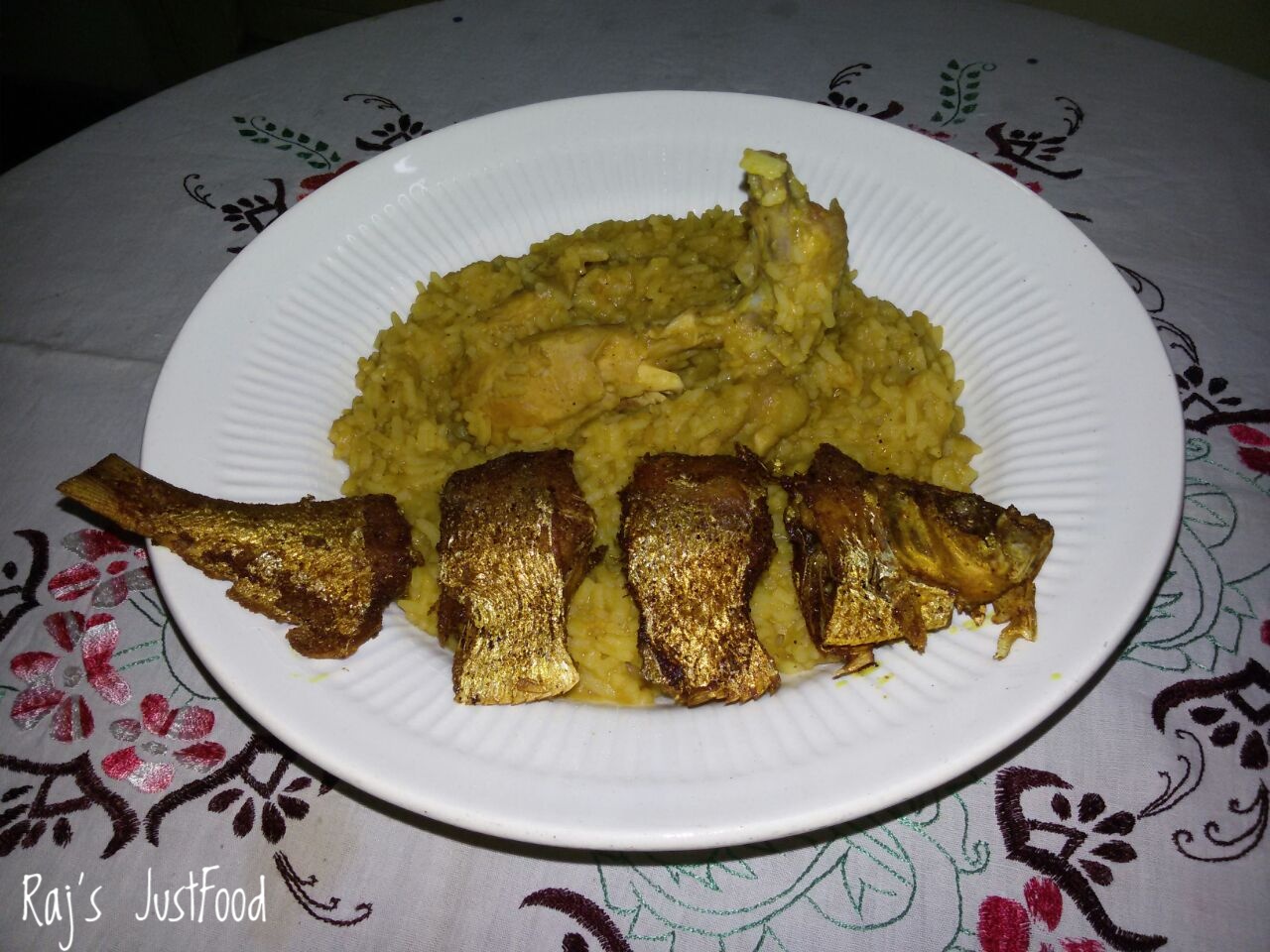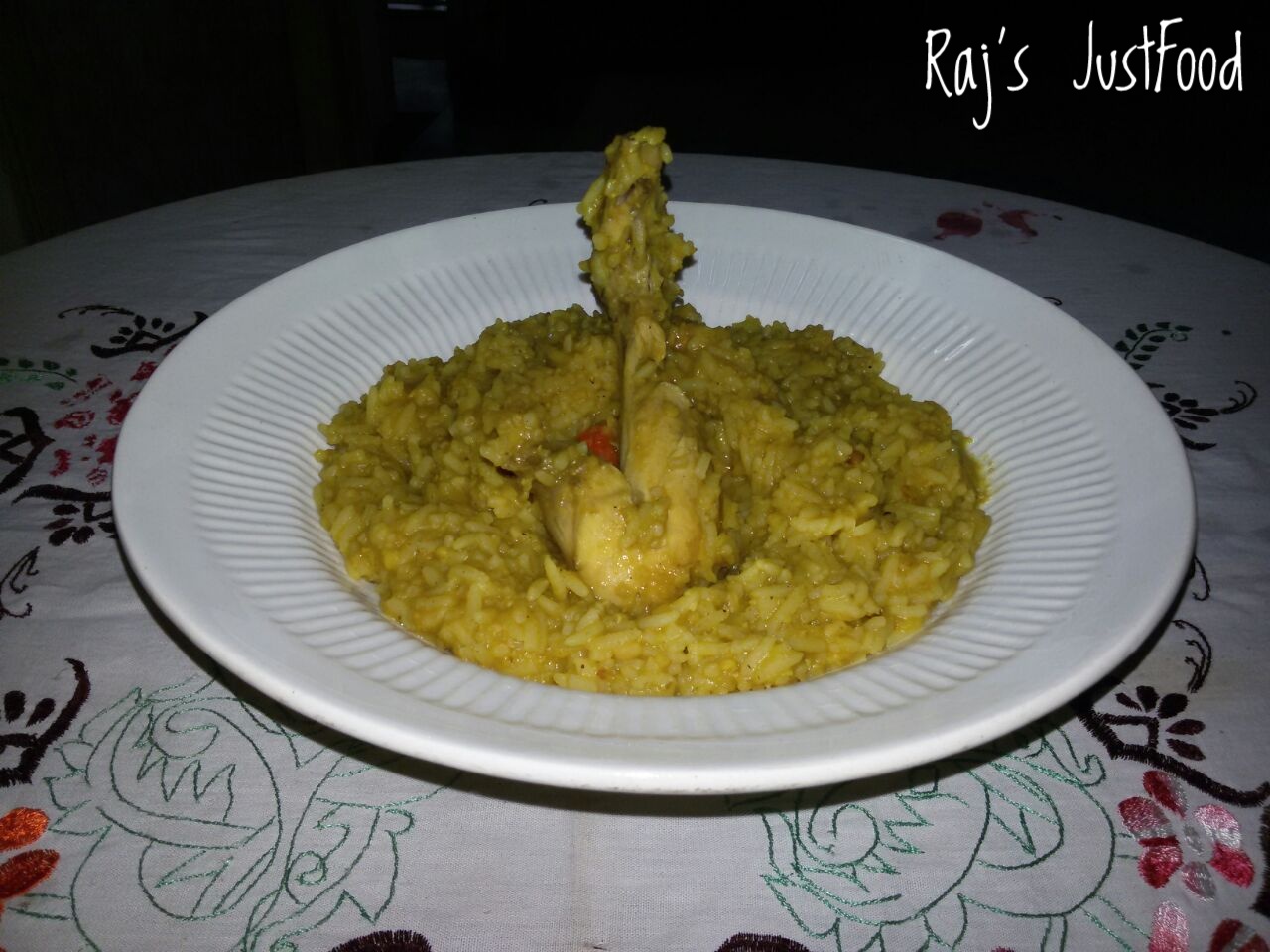 ---
---