How to make Phirni : Easy process to make awesome Phirni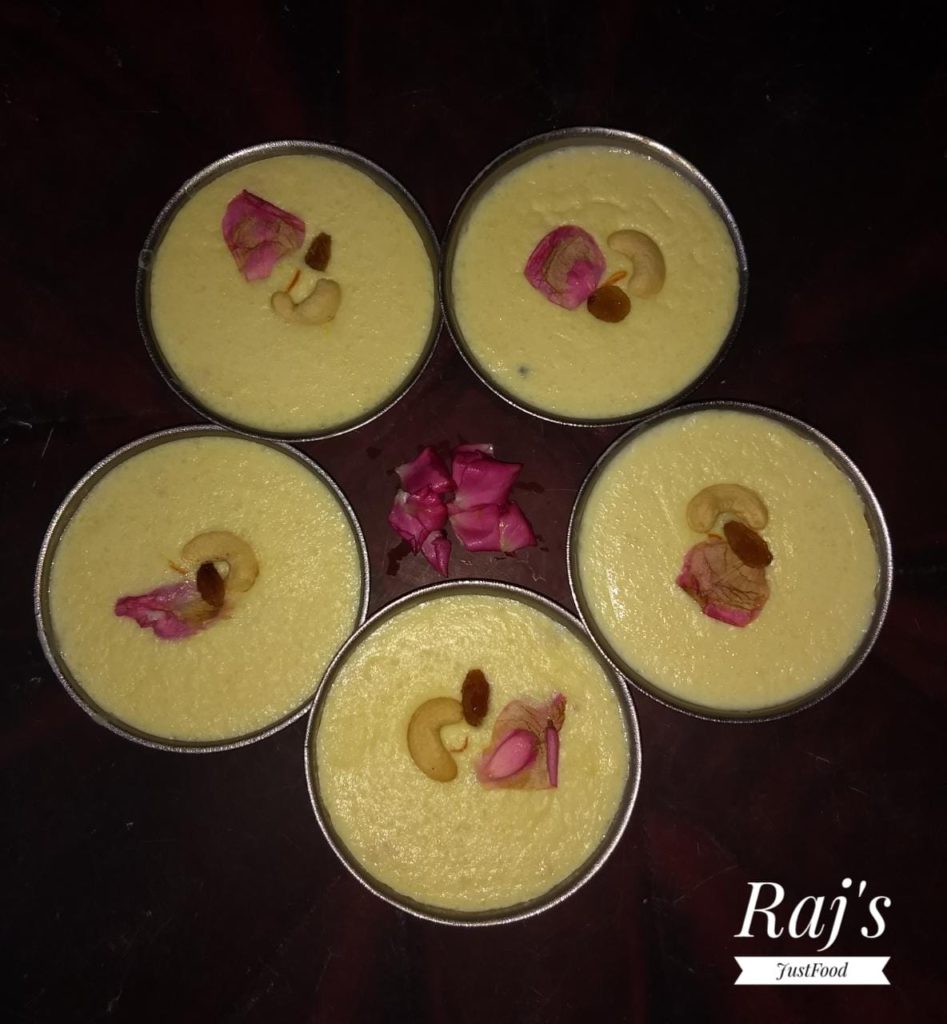 Hello friends, I'm here again after sooo many days.hope you're all well.though I'm starting after a long break,I'm going to start with a sweet dish which we all love to have any time.
We all love to have desserts any time of the day.and this is the most easy to make sweet dish of all time probably. I'm talking about phirni.Yes, phirni is a thing which we all love to have.So, today I'm going to share the recipe of this amazing dessert.It's so easy to make that you can have it any time you want by making it at your home.it needs some easily available ingredients. Let's start making phirni.
Easy process to make awesome Phirni:

Ingredients–
Basmati rice soaked (1/2 cup)
1 lit milk
Chopped cashew,
almonds
Kishmish(or any dry fruits)
Safron (1/4th teaspoon)
Cardamom powder (1/2 teaspoon)
Ghee (1teaspoon)
sugar (1 cup )
salt (1 pinch)
condensed milk (1/2 cup)
Kewra water (1/2 teaspoon)
Rose water (1/2 teaspoon)
Rose petals (for garnishing)
Preparation:
To make Phirni, we need to take 1/2 cup of basmati rice and  wash it well.After washing it properly soak it in water for 30 minutes.
Then Take the soaked rice and grind in a coarse paste.
Chop the dry fruits and keep them aside.
Process:
Take the milk in bowl and let it boil.
   when it starts boiling add the paste of rice in it and Mix it well.Cook the mixture till it turn slightly thik.
Now add 1teaspoon ghee some safron and cardamom powder and mix it well.
Mix 1 cup sugar and 1 pinch salt in the milk and again mix it.Now add condensed milk and chopped dry fruits.
At last add some dropship of kewra and rose water amd mix it well.
Our phirni is absolutely ready.take it out in some small bowl or earthen bowl, and garnish it with chopped dry fruits and rose petals.
Now let it cool down and then serve it.Your tasty phirni is ready to get served.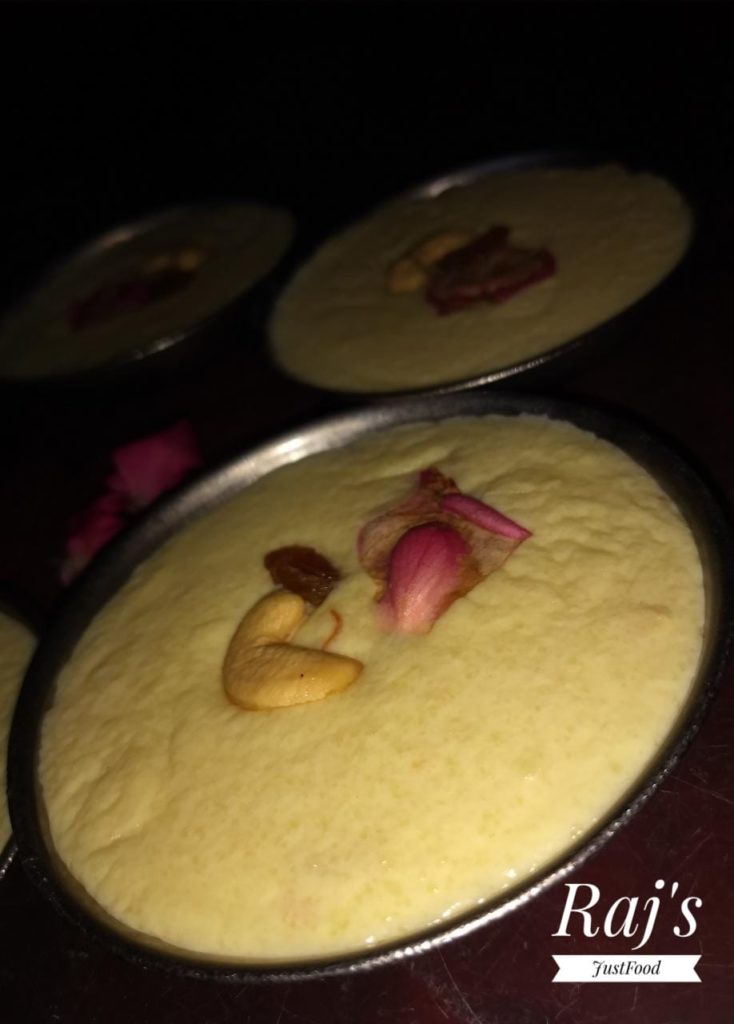 ---
---