Tutti Frutti Recipe | How to make Tutti Frutti at Home
The best time of the year has arrived . it's the time when we all get crazy about cakes.the month,which brings lots of happiness to us as Christmas,new year.But I love December for another reason also.it's my birthday month.so it always bring some good memory and and happiness for me.I know more or less everyone likes this month.December makes us get ready for cake baking.the speciality of Christmas cake or a fruit cake is,it is filled with lots of dry fruits and most importantly tutti frutti,which I like very much.not only me,all the babies present in our house loves to eat tutti frutti.
Today I'm going to share the recipe of mostly liked ingredient of a cake called tutti frutti.we usually buy this things from market.but why should we spend so much money for this easy to make tutti frutti.it takes only 5 ingredients to make it at home.I hope now you won't spend much money for this simple tutti frutti.let's start making tutti frutti and keep a step ahead for baking a Christmas cake.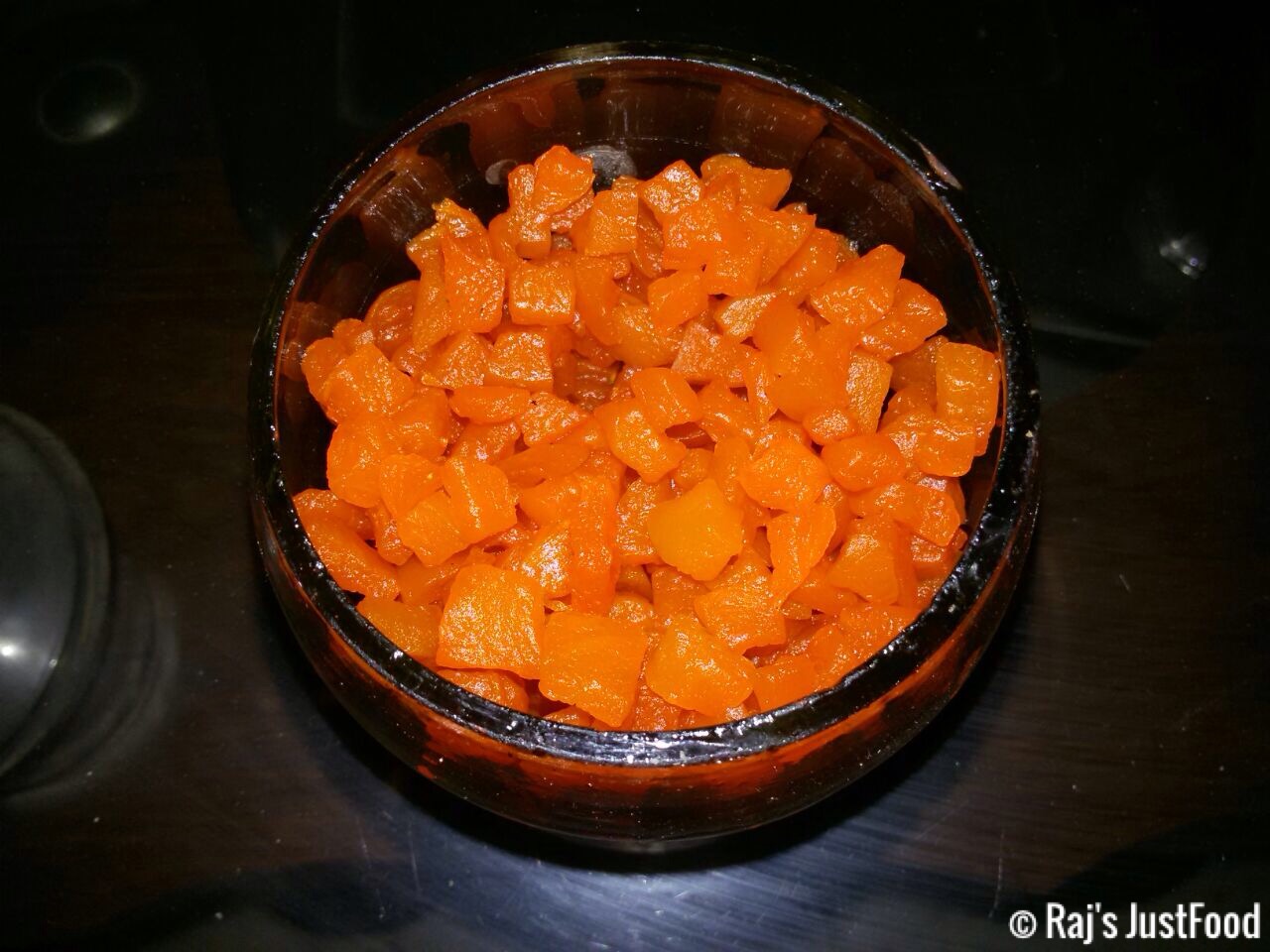 Ingredients –
Raw papaya (1)

Sugar (300 gm)

Water (8 cups)

Vanilla essence (2-3 drops)

Vinegar (2-3 drops)

food colour (1 pinch)
Preparation –
Take a raw papaya weighting about 400-500 gm.peel it and cut into 2 halves.remove the seeds and wash it well.
Now cut it into small cubes.wash it again and put them on a kitchen towel or tissue paper.it will help to soak all the extra water and will keep the raw papaya dry.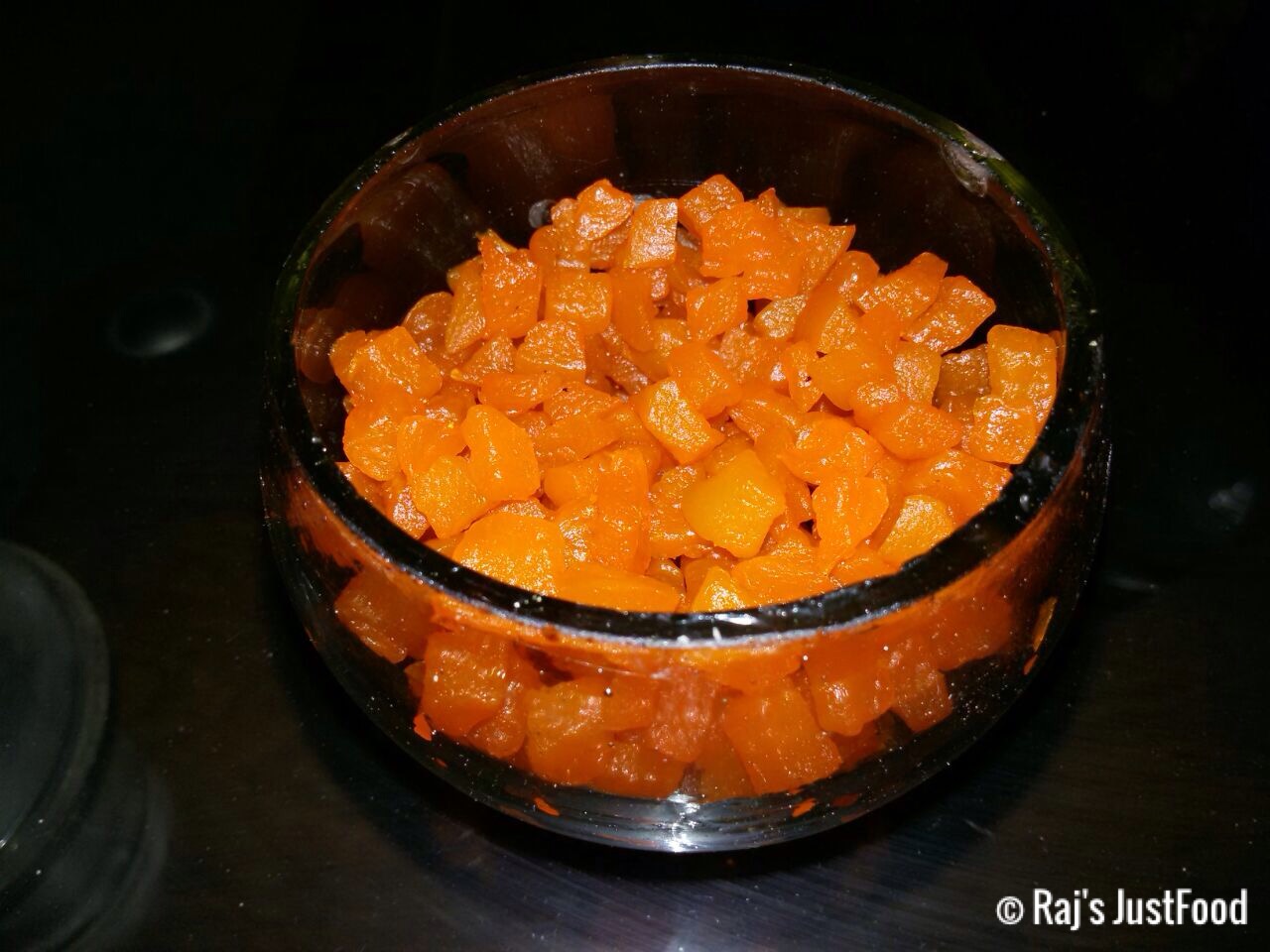 Process-
Now to make tutti frutti we need to take 5 cups of water in a pan.when it will start boiling,add all the papaya and let them boil for 4-5 minutes.it will help to remove the raw smell of papaya.
After boiling for 4-5 minutes,take them out again on a kitchen towel or tissue paper.it will soak the extra water.
Now take another 3 cups of water in another pan.put all the sugar in and let it boil.
Then add all the boiled papaya.now add 2-3 drops of vinegar.It helps to keep the tutti frutti stored
for long time.
Now add 2-3 drops of vanilla essence in it.it will remove all the raw smell.
When the sugar syrup will start to stick with the papaya and will get thick,remove all the papaya in a bowl.
Now add one pinch of food colour and mix it well with all the papaya pieces.keep them aside till it cools down completely.
I like the orange colour.so I used it.you can use green,red whatever you like.
After cooling down completely,transfer them on tissue paper and let them get dry for at least one day and it will get ready to use in your cake.
So,the easy to make tutti frutti is waiting to use by you in your fruit cake.so don't let them wait for too long.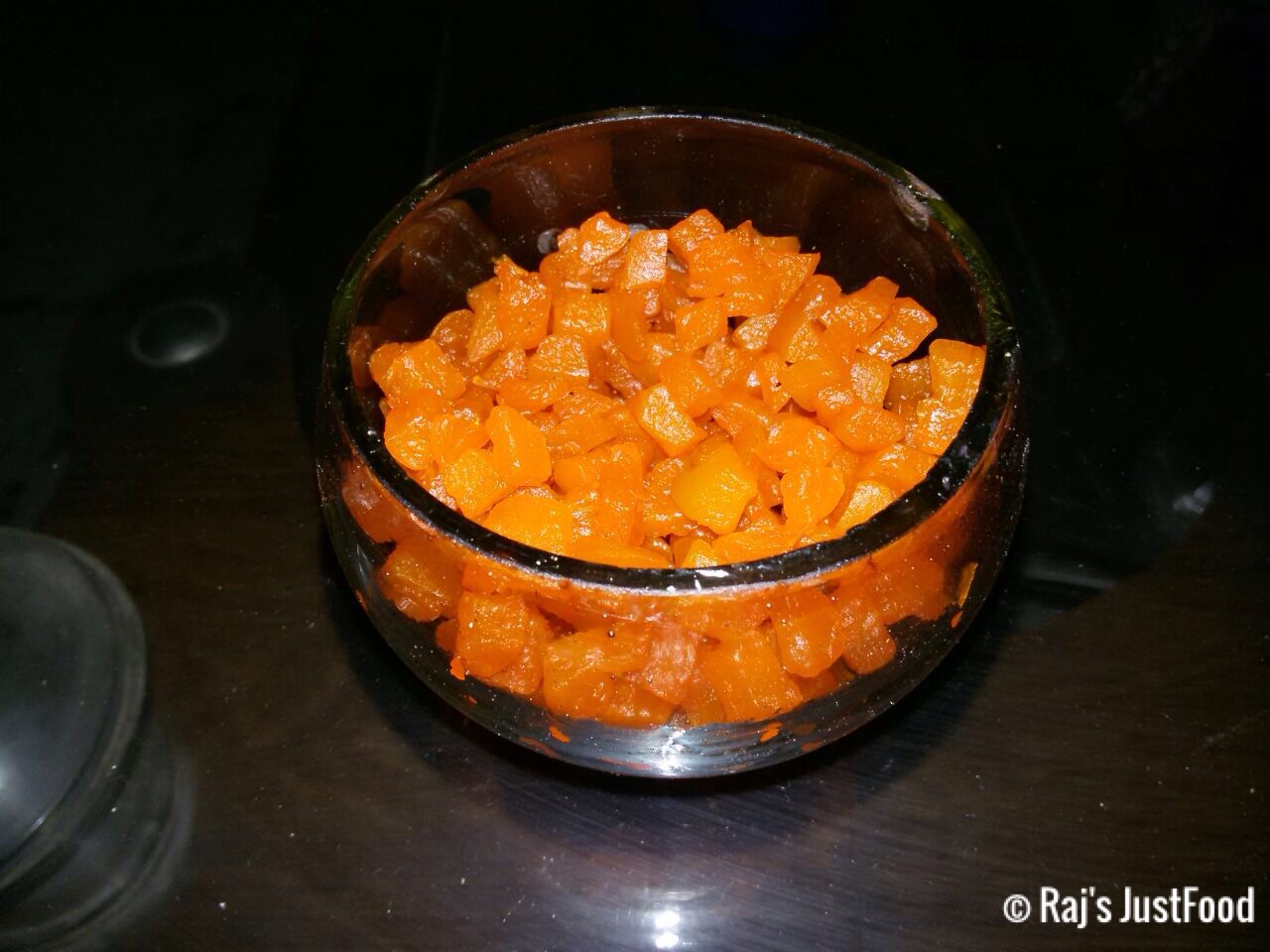 Summary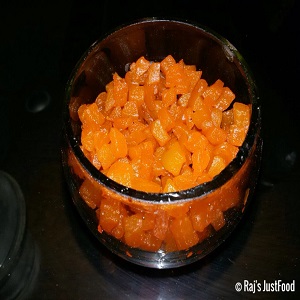 Recipe Name
Author Name
Published On
Preparation Time
Cook Time
Total Time
Average Rating





Based on 1 Review(s)
---
---