How to make Taler Bora | Sweet Palm Fritters -Bong Recipe
Hello friends, let me wish you all very happy Janmashtami first.The day which is known as Lord krishna's birthday. Janmashtami is celebrated all over India.it brings so much of happiness. as we all know that Lord Krishna loves to eat Sweet dishes. so it is a compulsory thing to serve some special sweet dishes to Lord krishna on his birthday. We specially serve some kheer, taler bora / Sweet Palm Fritters, Malpuas etc. Today i want to share the recipe of Taler bora / Sweet Palm Fritters in this special day. because it is must to serve Taler bora / Sweet Palm Fritters in this day to Lord Krishna.hope you will enjoy this sweet dish.it is very easy to make and tasty to have. sets start our Taler bora / Sweet Palm Fritters.
We don't need to add water to make the batter.it will totally made with the pulp of palm and jaggery or sugar.no water is needed to add to make the batter.if you add water it will ruin the dish.so be carefully while making it.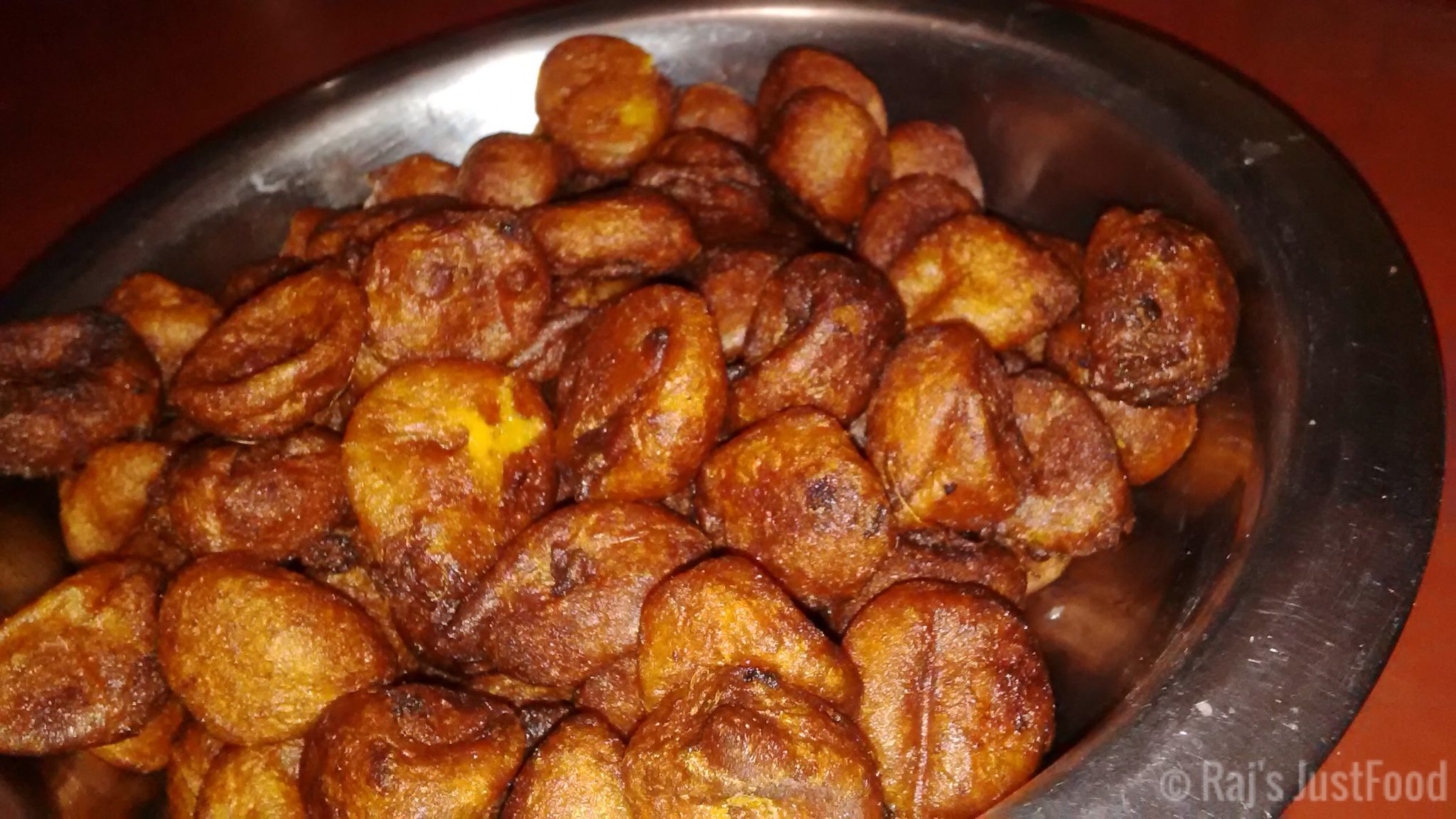 Ingredients –
sweet palm pulp (2 cups )
Refined flour (1 cup )
semolina / sooji  (1/4th cup )
rice flour (1/4th cup )
Grated coconut ( 1/2 cup)
Crushed cashew ( 1/4th cup )
Sugar cane jaggery/ sugar (2 cups)
Salt (1 pinch )
Refined oil ( for frying )
Preparation –
To make delicious taler bora / Sweet Palm Fritters we need to take the palm pulp in a big bowl.
Now add 1 pinch salt and mix it well with the palm pulp.it will cut the lite bitterness of palm.
Then put the refined flour, semolina and rice flour into the pulp and and mix them well with the palm pulp that no lump can form.
Now put the sugar cane jaggery in.if you don't have sugar cane jaggery then add the same amount of sugar to the mixture. mix it well and make a smooth batter.
Then put the grated coconut and crushed cashew in and mix it well with the whole thing.
Beat the whole batter with your hand until it turns fluffy.now keep it aside for 30 minutes for rest.
Process –
Now it's time to fry our Taler bora / Sweet Palm Fritters. For that pour 2-3 cups of refined oil in a pan.heat it well in medium flame.
Then take a spoon and drop one spoon full batter and pour into the hot oil.add more batter and fry them till they turns  golden brown.
now take them out in a paper towel and serve them hot or you can cool it in room temperature and serve it.it will taste delicious the both way.s make it and serve to your family and let them enjoy too the favourite dish of Lord krishna.
Summary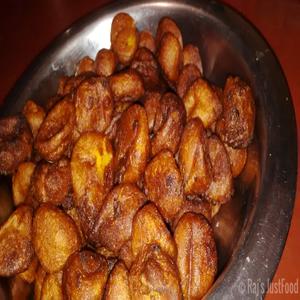 Recipe Name
Author Name
Published On
Preparation Time
Cook Time
Total Time
Average Rating





Based on 1 Review(s)
---
---