How to make Prawn pakora [Quick Snacks Recipe]
Prawn pakora Recipe:
We Indians are crazy about pakora or deep fried foods.but now a days most of the people are health conscious. though deep fried foods are not so healthy.but we can break the stereotypes of our food habits.we can have some fried food to get a new taste.for that I'm going to share a delicious fried dish to you.it is called prawn pakora.
prawn pakora is a delicious dish which takes about 15-20 minutes. You can have this as a starter, evening snacks even you can serve prawn pakoras with hot steamed rice and some daal and a slice of lemon. it will complete your meal.
For prawn pakora we need small sized prawns.it has a different taste from big sized prawns.to get crispy prawn pakora I'm using baking soda.it will help us to make the pakoras crispy.it is so easy to make that you can have this at any time when you are hungry.this will make your taste buds and your tummy so happy.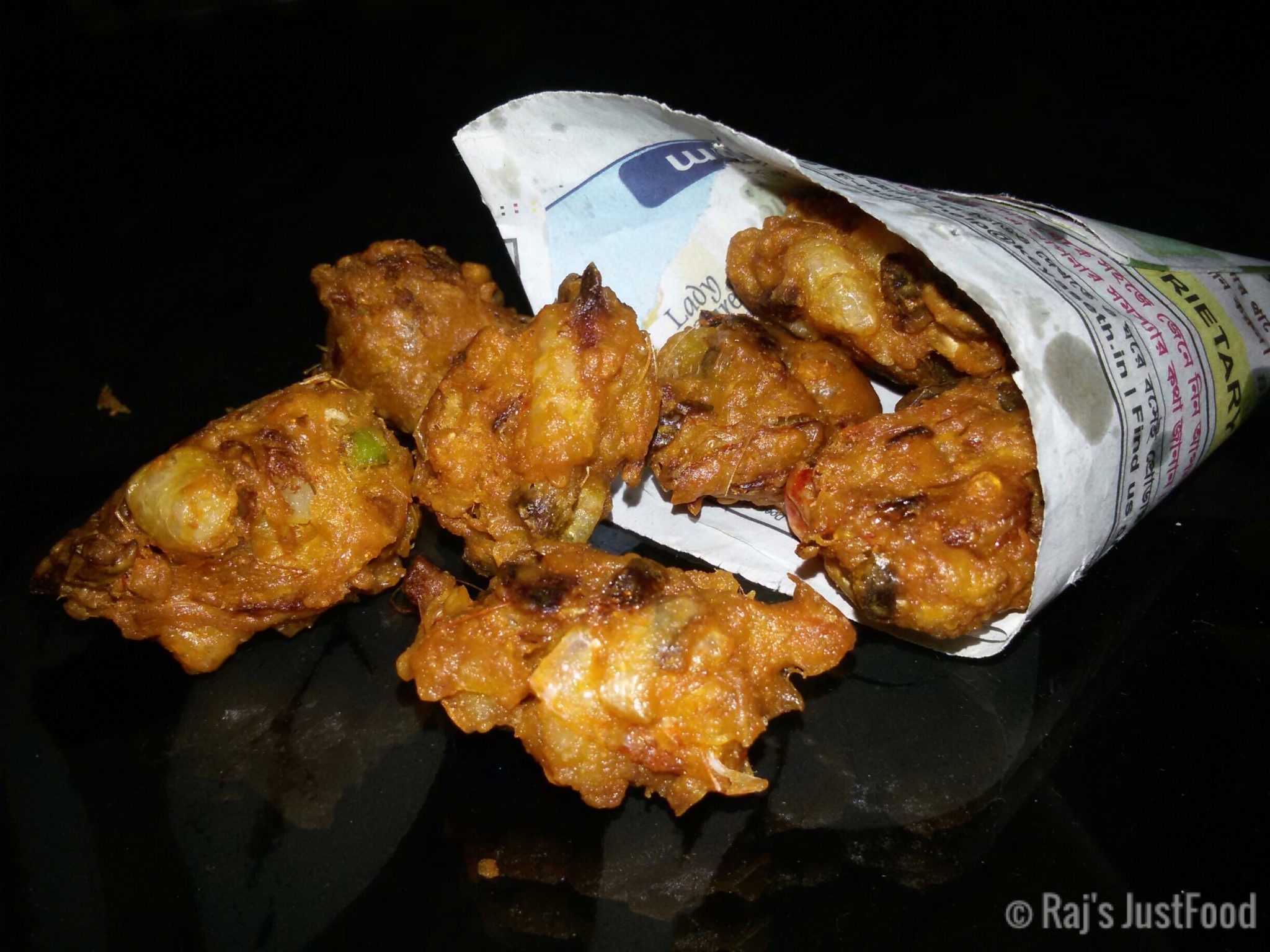 Ingredients –
small sized prawns ( 250gm)
Onions (2 medium sized)
Chopped garlic (2 tablespoon)
Chopped ginger ( 2 tablespoon)
Green chilies (8-10)
Coriander leaves (1 bunch)
Lemon juice (1 tablespoon)
Chana flour / besan (2cups)
Turmeric powder (1/2 teaspoon)
Baking soda (1/4th teaspoon)
Salt (as per taste)
Refined oil (for frying)
Preparation –
To make our prawn pakora,we need to clean the prawns first.for that we need to remove the skin and head of the prawns and clean them 3-4 times in fresh water.
Now take 2 medium sized onion and chop them finely.
Take 8-10 green chilies and chop them finely too.(I like it little spicy, so I'm using 8-10 chilies. you can change the amount of chilies as per your taste)
Take a bunch of fresh coriander and chop them finely too.
Process –
it's time to start our prawn pakora.for that take the cleaned prawns and marinate them with lemon juice and 1 pinch of salt.
Now put 1/2 teaspoon turmeric powder and mix it well with the prawns.
It's time to put the other ingredients one by one.put all the chopped onion,ginger,garlic,green chilies and coriander leaves in and mix them all well with the prawns.
Now put the chana flour or besan in and mix with the whole thing and make a slightly tight mixture.
Then put salt as per taste.remember that we have used some salt before to marinate the prawns.
Now put 1/4th teaspoon of baking soda powder in the mixture and mix it well.it will help the pakora to get crispy.
Now heat some oil in a pan and heat it in medium flame.now it's time to fry our prawn pakora.
Before frying the prawn pakora we need to mix the mixture of whole thing again and make small balls of them and put then into the hot oil.
Let them fry in medium flame till they turn golden brown.now take them out in a kitchen towel.it will soak all the excess oil.
Serve the hot and crispy prawn pakora with some salad and green chutney.I'm sure you will enjoy your evening with this delicious snack.
Summary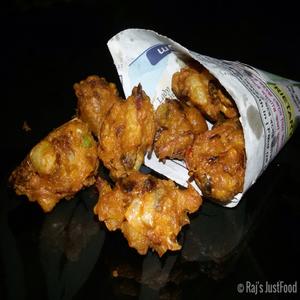 Recipe Name
Author Name
Published On
Preparation Time
Cook Time
Total Time
Average Rating





Based on 1 Review(s)
---
---