Pomfret Curry | Pomfret Recipe | Pomfret Fish Recipes
Hello, again I'm here to share a new delicious dish with you. I hope you liked my previous post, chicken stew.Today I want to share a all time favourite fish recipe with you. Pomfret curry…yes Pomfret is a delicious fish which is mostly everyone's favourite. I love it too. There are so many types of dishes can be made with pomfret like pomfret fry, curry, tandoori…tough I like pomfret tandoori most.but today i want to share the recipe of pomfret curry with you. It is also a delicious dish which you can serve with rice. I it's a little spicy dish.hope you all will like it. I'll share more delicious recipes of pomfret with you. For that stay with me. Now check this recipe and try it.it is my guarantee that you will love it…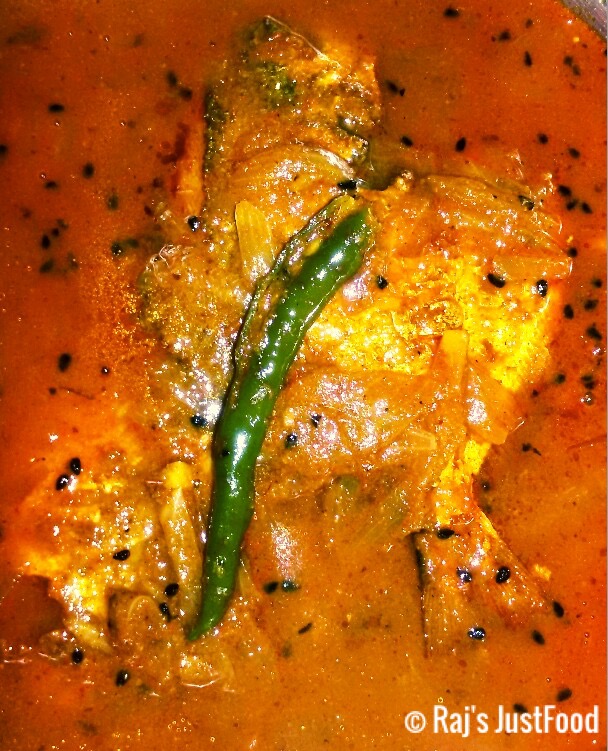 Ingredients –
pomfret fish (8-10)
Sliced onion ( 3-4 )
Ginger paste ( 2 tablespoon )
Garlic paste ( 2 tablespoon )
Tomato paste (1cup )
Slited green chilies (5-6)
Red chili powder ( 1 teaspoon )
Turmeric  powder ( 1 teaspoon )
Garam masala powder ( 1 teaspoon )
Onion seeds ( 1 teaspoon )
Coconut milk (1/2 cup )
Water ( 1cup )
Salt
Refined oil ( 1 cup )
Preparation –
to start our dish we have to clean the fish well.
Now put some cuts on the fish.
Marinate them with some salt salt and turmeric powder for 5-10 minutes.
Process –
heat a pan well and put 1/2 cup oil.heat it well.
Now put the fishes in and fry them till it turns golden. Take them out In a paper towel.so that it can soak all the excess oil.
Then reduce the same oil to 2-3 tablespoon. Now put 1 teaspoon onion seed and 2-3 Slited green chilies in and to let them splutter.
Put the sliced onion in. Add pinch of salt and fry till it turns translucent.
Now put ginger and garlic paste in and cook it till raw smell goes out.
Pour all the tomato paste in and cook the whole thing till oil comes out.
Put turmeric and red chili powder in and cook so well that smell goes out.
Pour 1cup water in and add salt to taste and bring it to boil.
Now add the fried fishes in and put 1 teaspoon garam masala powder.
When the gravy is thick add the 1/2 cup of coconut milk and mix well with the gravy.
Put rest of the green chilies in and cover it and let the flavour of chilies mix with the gravy.
your pomfret curry is totally ready to serve.enjoy It with steamed rice. I'm sure you will love it. Let me know whether you like it or.if you want to know more recipes of your choice ,please tell me.me . I'll try to make them and fulfil your wish.
Summary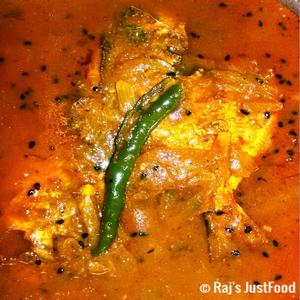 Recipe Name
Author Name
Published On
Preparation Time
Cook Time
Total Time
Average Rating





Based on 5 Review(s)
---
---