Malai Kofta Curry | Easy Malai Kofta Recipe-Veg Recipes
After some days, I'm here again to share some delicious recipes to you all. Today I want to share a delicious veg dish to you. Malai kofta. It is so rich in flavours and creaminess. After eating this dish you will feel like heaven in your mouth. It is so easy to make that you can make it anytime and serve it to your family.it will take about 25-30 minutes. It is a pure veg dish. In which I'm not even using onion  and garlic also. So if anyone want to have this after any puja then they can definitely do that. No one can imagine that a dish without onion and garlic can be taste so good. But believe me it will taste so good you can't even imagine. Make this and let me know you like it or not.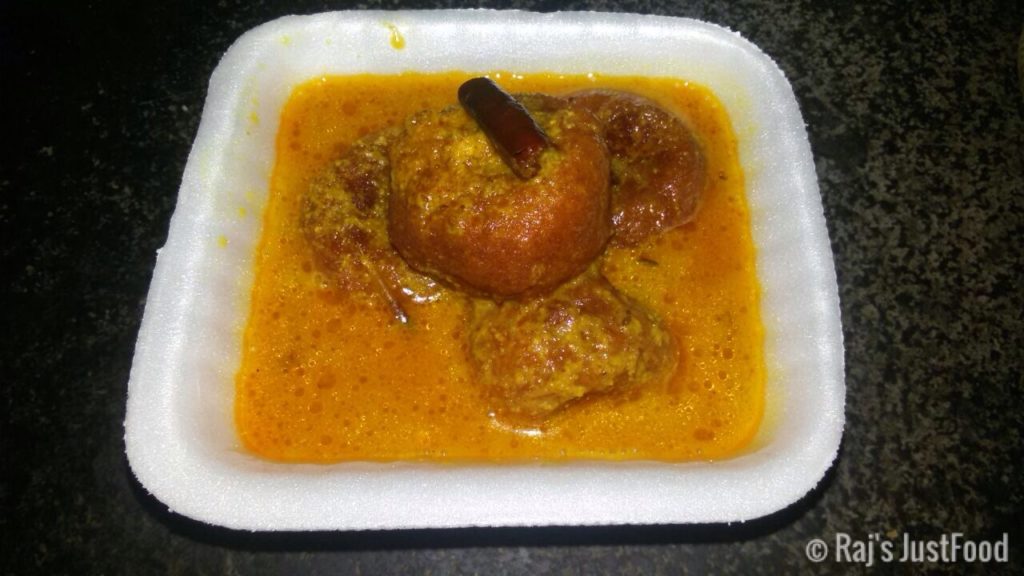 Ingredients
( For kofta)
Grated paneer /cottage cheese (100gm )
Boiled potato ( 2 medium sized)
Chopped cashew (2 tablespoon )
Chopped resin/kishmish ( 2 tablespoon )
Green cardamom seeds (1/4th teaspoon)
Corn flour (2 tablespoon )
Sugar ( 1/2 teaspoon)
Salt ( as per taste)
Refined oil ( for frying )
(For geavy)
Ginger paste (1 tablespoon )
Tomato paste ( 1/2 cup )
Cashew paste ( 2 tablespoon )
Char magaz paste ( 2 tablespoon )
Popy seeds paste ( 2 tablespoon )
Cumin powder ( 1 teaspoon )
Coriander powder ( 1 teaspoon )
Turmeric powder (1/2 teaspoon )
Red chili powder (1/2 teaspoon )
Kashmiri chili powder ( 1/2 teaspoon )
Garam masala powder ( 1/2 teaspoon )
Whole cumin ( 1 teaspoon )
Whole red chilies ( 1-2 )
Ghee ( 1 teaspoon )
Refined oil ( 2 teaspoon )
Water (2 cups)
Preparation –
To make kofta we have to take our grated paneer and boiled potatoes in a bowl.
Now add salt, sugar ,cardamom seeds in and mix them well with the paneer mixture.
Now mash them well till it turns to a soft dough.now make 10-12 balls from them.
Take the balls and stuff them with chopped cashew and kishmish/resin.and keep them aside.
Then take a bowl.put ginger paste, cumin powder, coriander powder, red chili powder, turmeric powder and Kashmiri chili powder and put 1/2 cup water and make a paste.
In another bowl put the cashew, char magaz and poppy seeds paste and pour another 1/2 cup of water and mix.
Process –
it's time to start our kofta. For that take 1 cup of refined oil and heat it in medium  flame.
Add the balls in and fry them till they turns golden brown. Take them out in a paper towel.
Now in another pan heat 2 teaspoon refined oil and 1 teaspoon ghee.add whole cumin and red chilli in.
Pour the mixture of ginger and spices in and  cook them till oil separates from the spices.
Then add tomato paste in and cook till oil separates again.now put salt and sugar and mix them well.
Now pour the mixture of cashew paste in  and cook it for 2-4 minutes and pour 2 cups of water.
Now check slat and let it boil for 4-5 minutes and then add the fried balls in and boil them with the geavy till  it turns thick and rich.
Sprinkle some garam masala on top and serve it hot with basmati rice, paratha or naan.it is so full of richness that you can't get over it. Try it and let me know you like it or not…
Don't Forget To Like and Share the recipe.Also checkout Our other Veg Recipes
Summary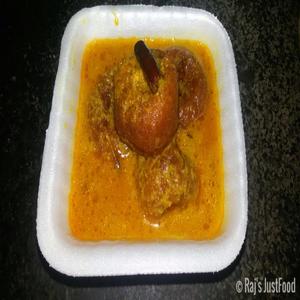 Recipe Name
Author Name
Published On
Preparation Time
Cook Time
Total Time
Average Rating





Based on 7 Review(s)
---
---