Bhapa Chingri bengali recipe | Steamed Prawn Recipe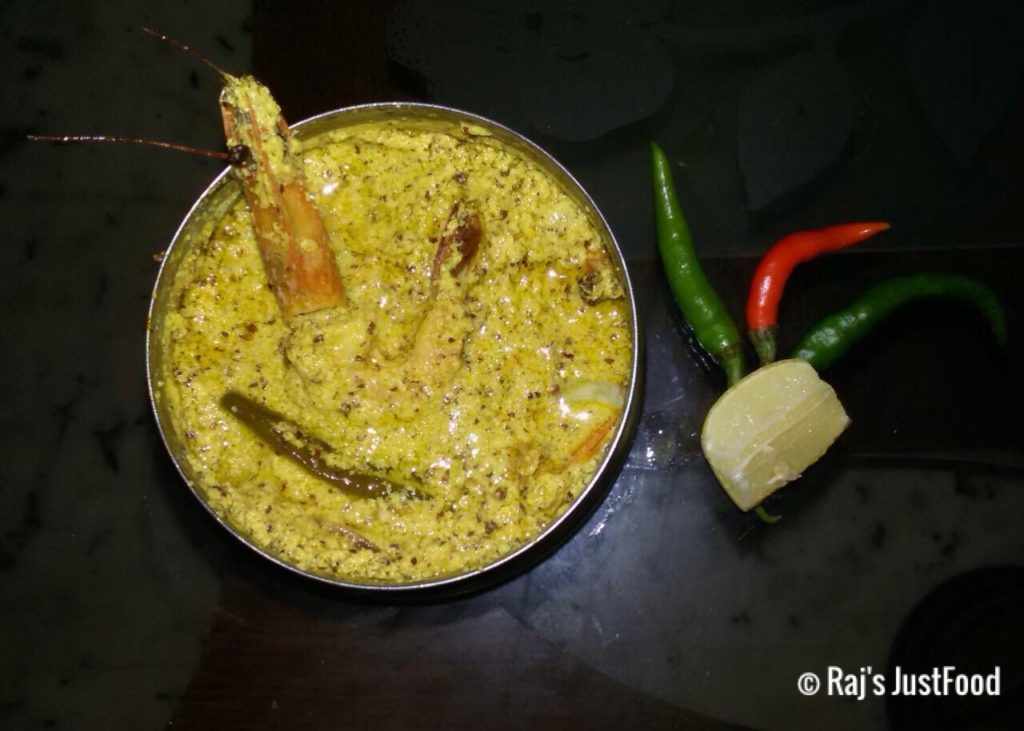 After Yesterday's vegetarian dish ,I want to share a delicious non-veg dish with you. Prawns are not considered as a fish but it has its own glory when it comes on our plate.so many different dishes can be made with prawns. But most of the people's favourite preparation with prawn is steamed prawns/ Bhapa Chingri in Mustard And Poppy Seeds sauce served with hot steamed rice and green chillies. It will make your day so full of flavours and happiness… It is so easy to make that you can make it anytime and serve it to your friends and family and give them some happiness .It can be made within 20 minutes.so let's start our new dish…
Ingredients –
medium sized prawns (15-20)
Black mustard seeds (3 tablespoon )
White mustard seeds (3 tablespoon)
Popy seeds (3 tablespoon )
Grated coconut (3-4 tablespoon )
Whole green chillies ( 8-10)
Garlic paste ( 1/2 teaspoon )
Turmeric powder ( 1 teaspoon )
Mustard oil ( 1/2 cup )
Salt ( as per taste )
sugar
Lemon juice ( 2 teaspoon )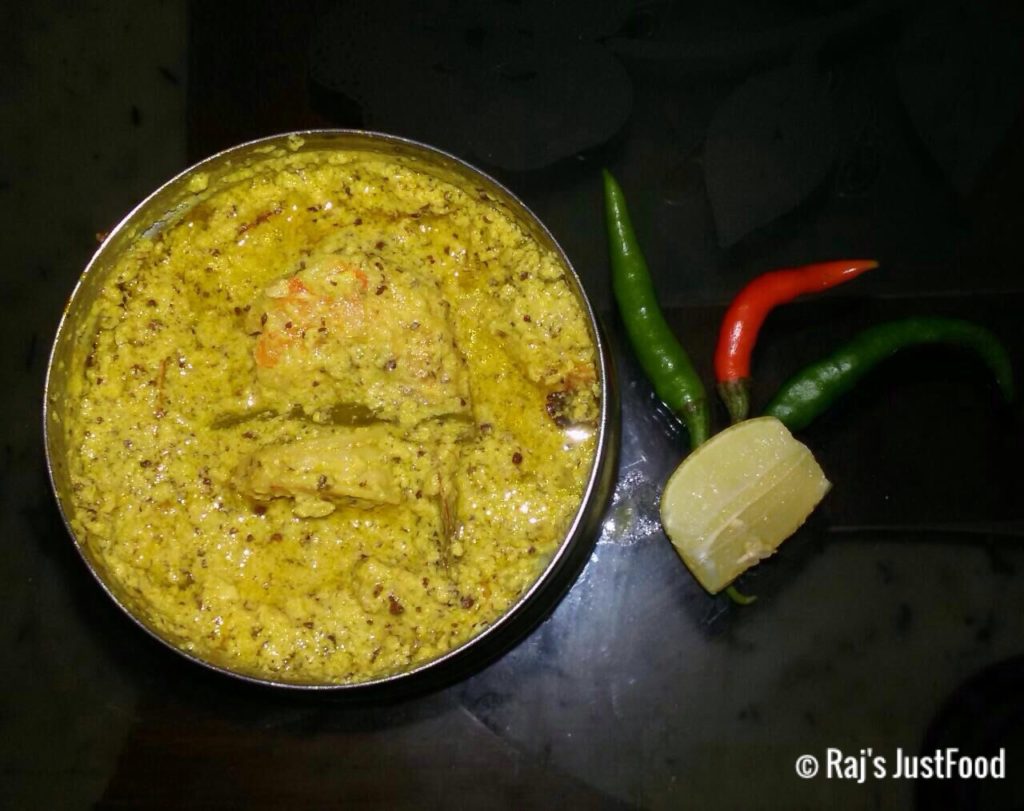 Preparation –
To start our dish we have to clean our prawns first.for that take them and remove the skin and head.
Now marinate them with lemon juice for 2 minutes and then wash them.it will cur the odour of prawns.
Now soak black and white mustard together in some water for 5 minutes.
Now take the mustard seeds in a mixer. Put 5-6 whole green chillies,1/2 teaspoon turmeric powder and some salt in and make a smooth paste.
Take them out in a bowl. Now out the poppy seeds in and make a fine paste of it.
Now add the grated coconut in and paste it with the poppy seeds paste. Take them out.
Process –
Now  it's time to assemble our dish.for that take a tiffin box of steel or aluminium and put the mustard paste in.
Now put the poppy  seeds and coconut paste too.then put the rest of the turmeric powder in.mix them well.
Now put salt as per taste, 1/2 teaspoon sugar and the prawns in.mix them well with all the paste mixture.
Now put 1/2 teaspoon of garlic paste, whole Sliced green chillies and pour 1/3 cup of mustard oil in and mix the whole mixture well.
Now in a pan add 5-6 cups of water and let it boil.after it starts boiling ,cover the tiffin box with tight lid and put it in the boiling water.
Cover the pan with a lid and let it cook in low flame for 20-25 minutes.
After that let the flame off and let it cool for another 10 minutes.
Now take it out and open it.you will see that the prawns are fully cooked in the mustard and poppy seeds sauce.
Pour 2-3 teaspoon mustard oil  on it and serve it hot with steamed rice and green chillies. It will feel like heaven in  your mouth…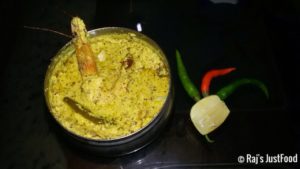 Summary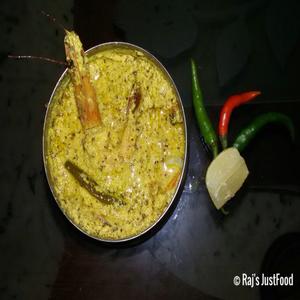 Recipe Name
Author Name
Published On
Preparation Time
Cook Time
Total Time
Average Rating





Based on 3 Review(s)
---
---