Chicken Cutlet recipe [Easy Recipe with images]
Chicken Cutlet in easy process:
Chicken Cutlet Recipe:
Hello, today I'm going to tell you a very interesting snacks recipe .chicken cutlet recipe. ..It is a delicious dish and very easy to make.it takes about 30 minutes. You can serve this in your house parties and your friends and family will love it I'm sure.you are making it at your home so it will be a healthy snack.you can serve it to your children too.they can also enjoy this home made snack.this will taste best with kasundi (mustard sauce).to make chicken cutlet follow the steps below: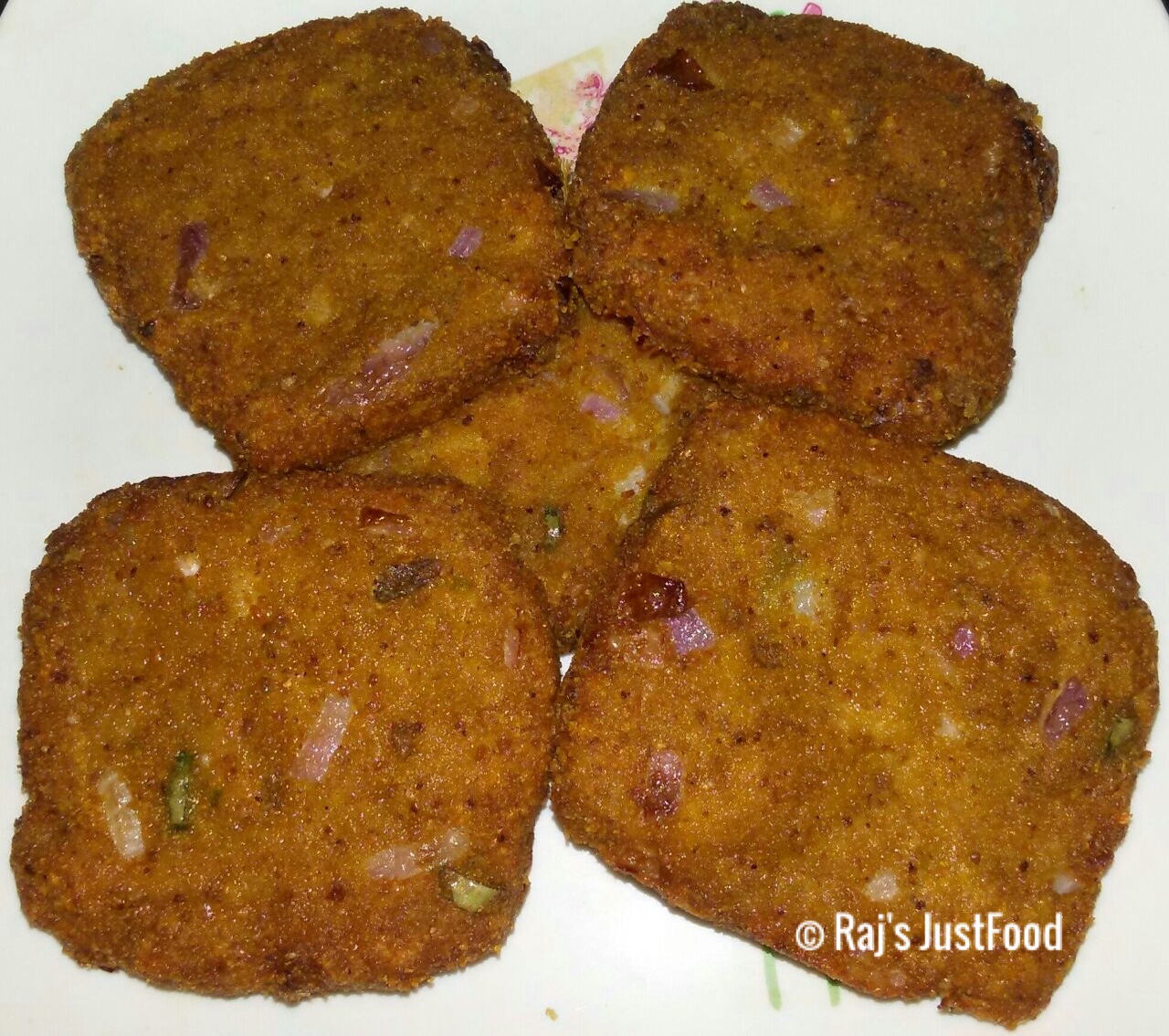 Ingredients –
Chicken Keema ( 250 gm )
Chopped onion ( 1 onion )
Chopped green chili ( 4-5 )
Chopped ginger ( 2 tablespoon )
Chopped garlic ( 2 tablespoon )
Chopped parsley (1 cup)
Chopped mint leaves (1/2 cup )
Lemon juice (2 teaspoon )
Black pepper powder ( 2 tablespoon )
Breadcrumbs (as needed)
Egg (2)
Salt
Refined oil
Butter
Process –
At first we have to take the chicken Keema in a mixer. Then put the chopped coriander and mint leaves.grind them in the mixer.
Now put some salt,black pepper powder,chopped onion, ginger, garlic and green chilies. Mix them again in the mixer.
Now take them out in a bowl and put the lemon juice in.mix them very well.
Then put some breadcrumbs. Mix It in in the paste.check it if it needs more breadcrumbs or not.
If you think the mixture needs more breadcrumbs than add some more.
Now make balls off the mixture.take the balls ,make it flat and give shape of cutlet.
Now in another bowl take 2 eggs.put some salt and black pepper powder and mix them well. Take some breadcrumbs in a plate and keep it aside.
It's time  make our cutlets.for that take a cutlet dip it into the egg mixture and put it in the breadcrumbs.
Coat the cutlet well with breadcrumbs. Now repeat this process again and get a double coating on your cutlet.make the others like this.keep them in the fridge for 10-15 minutes to set them.
Now put 2 cups of refined oil and 2 tablespoon of butter in a pan and heat it.take the cutlets out of the fridge.
Put the cutlets carefully in the hot oil and fry them In low flame till it turns golden brown.
Take them out on a paper towel that it can soak all the extra oil.your cutlets are ready to serve.
Serve it hot with kasundi (mustard sauce) and salad.enjoy it.
TIPS – Fry the cutlets In low flame to cook the chicken properly. If you cook it in high flame it will turn brown from the outer side but the chicken will remain uncooked.so be carefully when you are frying it.
Don't forget to Check out our other yummy  Chicken recipes.  If you enjoyed the recipe please don't forget to like and share it.Thank You
Summary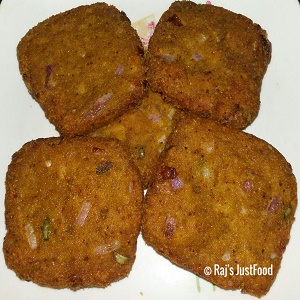 Recipe Name
Author Name
Published On
Preparation Time
Cook Time
Total Time
Average Rating





Based on 2 Review(s)
---
---