How to make chicken Bharta | Chicken Bharta Recipe
It's a great moment for me ,because I'm going to share my 50th recipe with you.thank you all for your love and support.please keep following  my recipes for more interesting and new dishes.stay with me like this to appreciate my efforts .Hope you all are enjoying my dishes.please stay tuned to this food blog for more different dishes.
so as I said it's going to be my 50th dish, I have a very delicious and most favourite dish of all of you to share today.it is called Chicken Bharta…yes ,the dish ,you all love to have with rumali roti,butter naan,tandoori roti even with paratha. most of us think that Chicken Bharta recipe is something that we can't make it at home.to eat Chicken Bharta we don't need to go to restaurant and spend a huge money.we can make it easily at home with some simple ingredients.yes it is true.so, I'm going to share the easy and delicious Chicken Bharta recipe with you all.
chicken bharta recipe: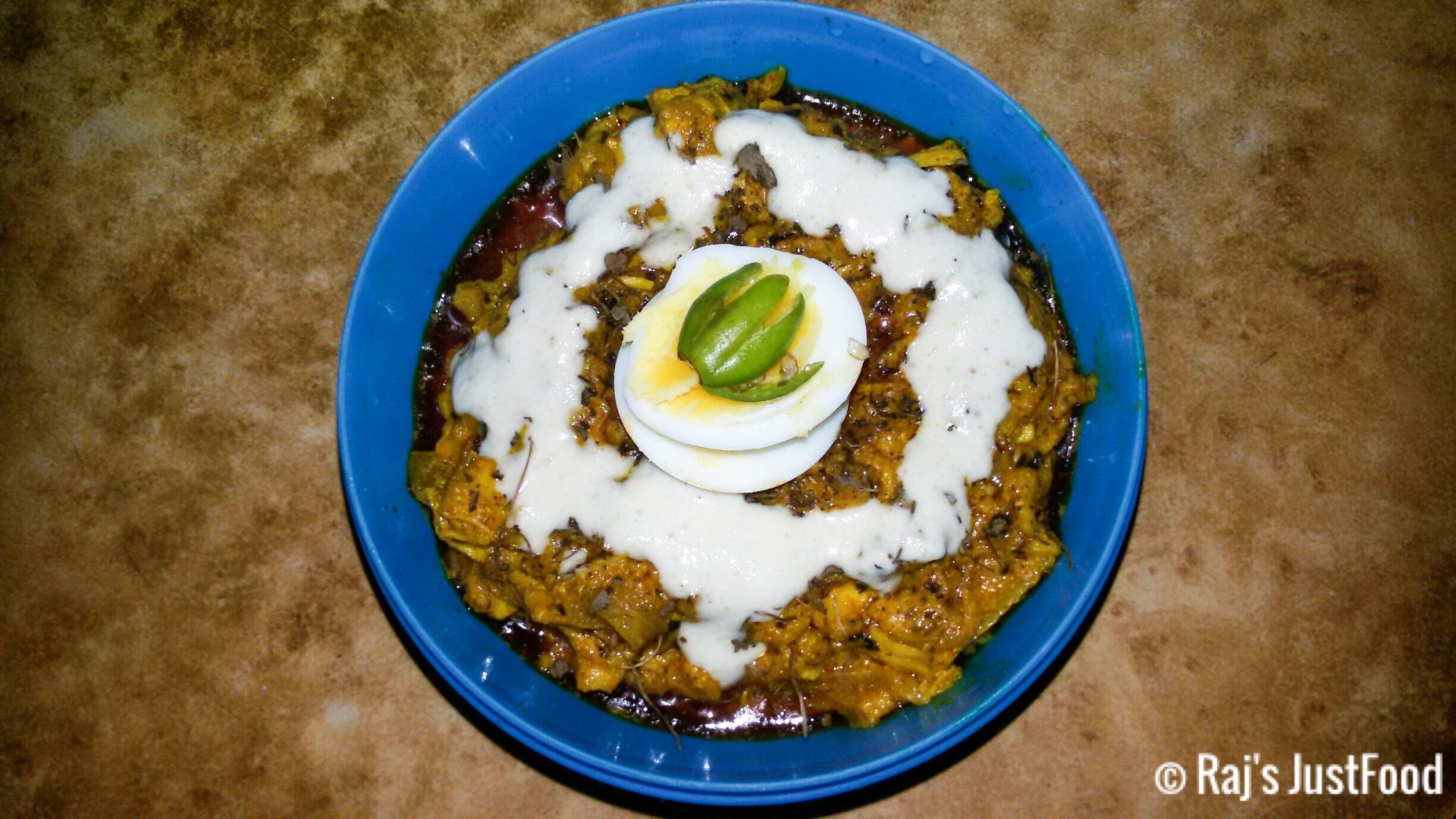 Ingredients-
Chicken breast(500 gm)
Boiled Eggs (3-4)
Sliced onion(2 medium sized)
Ginger paste(2 tablespoon)
Garlic paste (2 tablespoon)
Tomato paste (1 cup)
Hung curd (1/2 cup)
Cashew paste (1/2 cup)
Fresh cream (1/2 cup)
Red chilli powder (1 tablespoon)
Turmeric powder (1 tablespoon)
Coriander powder (1 and 1/2 tablespoon)
Cumin powder (1 and 1/2 tablespoon)
Shahi  garam masala powder (1 teaspoon)
Whole cardamom (4-5)
Whole cinnamon (2-3 sticks)
cloves (4-5)
Kasuri methi / dried fenugreek leaves (2 tablespoon)
Salt (as per taste)
Sugar
Refined oil (4 tablespoon)
Butter (4 tablespoon)
Preparation –
To prepare our Chicken Bharta we need to take 500 gm of chicken breast.cut them into medium sized pieces.
Clean them well and put them into a pressure cooker.add 2 cups of water and pinch of salt.
Cook with 2 whistles and let it cool.take 4 boiled Eggs in a bowl.cut them into halves.take the yolks out of the egg and mash them finely.
now take the boiled chicken pieces out in a bowl.shred them into small chunks.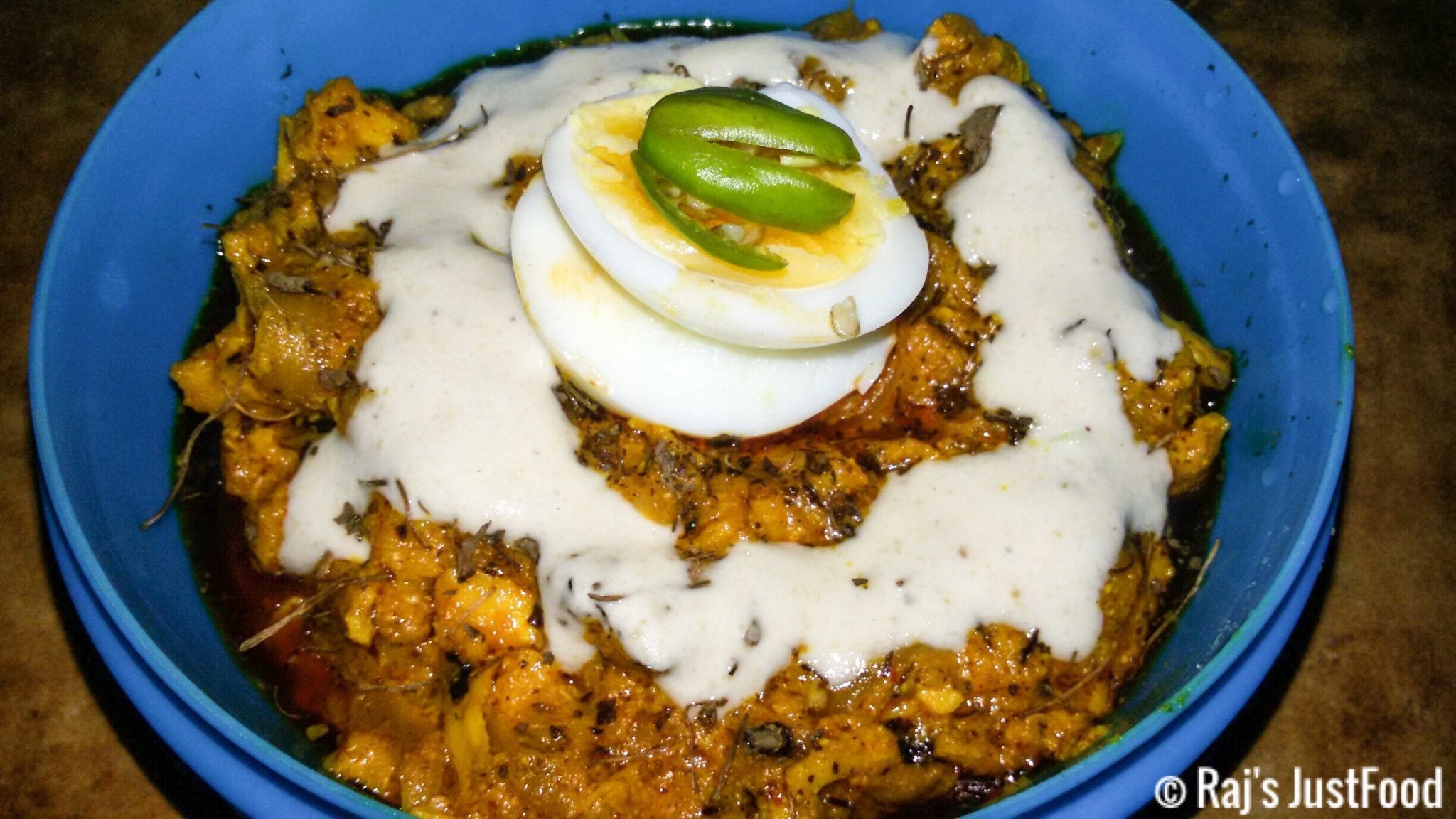 Process-
let's start our Chicken Bharta. for that heat 4 tablespoon refined oil in a pan.add 4 tablespoon butter in.
Now put the whole spices (cinnamon,cardamom and cloves) in the pan and fry them till smell comes out.
Then add the sliced onion in and fry them till they turns slightly brown.
now put the ginger and garlic paste in and cook them till raw smell goes out.then pour the tomato paste.
cook the whole thing for 5 minutes.now it's time to add our dry spices like turmeric powder,red chilli,coriander  and cumin powder in.
cook it till oil separates from the spices.now add that hung curd in and stir it continuously otherwise it will be curdled.
now add the shredded chicken in and mix it with the spices well and cook it in low flame till oil comes out.
Then add salt as per taste and some sugar to balance the taste.it's time to add the cashew paste in.
so,add the cashew paste and 1/2 cup of water (in which we've boiled the chicken) in and cook it for 5-8 minutes or till it comes to a thick consistency.
Now put the mashed egg yolk in and mix it well with the whole thing.and then pour some fresh cream and mix it.
then we have to put the most important thing which gives the authentic flavour to our chicken Bharta ,kasuri methi / dried fenugreek leaves.
take 2 tablespoon kasuri methi/ dried fenugreek leaves and crush them with your hand and put them on the dish followed by shahi garam  masala powder to finish the dish.
mix it with the whole thing to release the flavour all over it.
serve it hot by decorating it with boiled Eggs and fresh cream.it goes best with rumali roti, butter naan etc.serve this all time favourite Chicken Bharta to your family.it will be great to enjoy your meal with this delicious dish.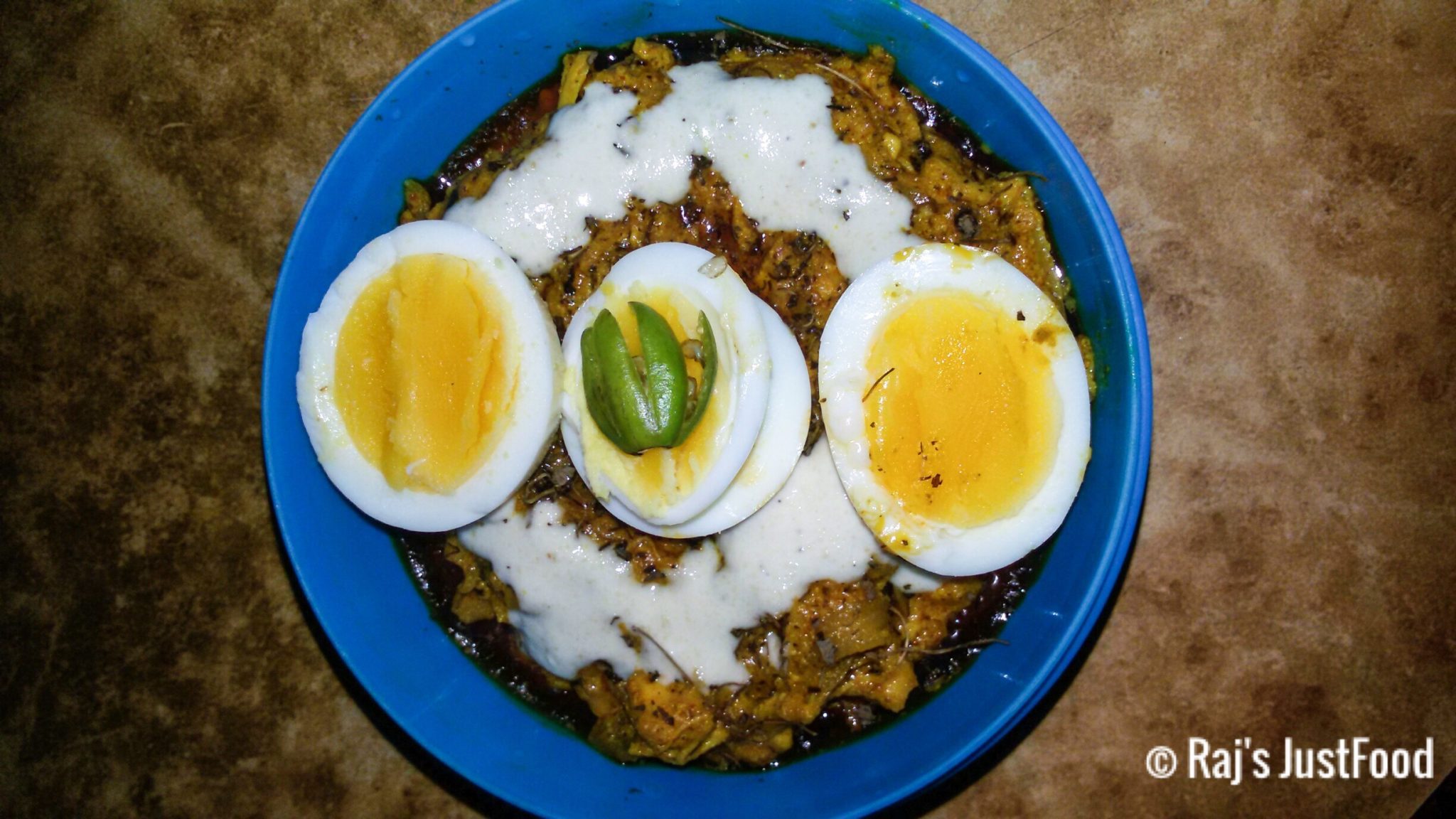 Summary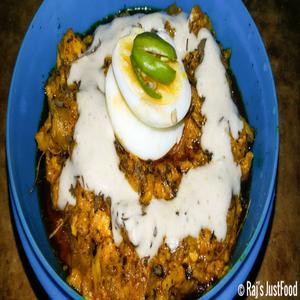 Recipe Name
Author Name
Published On
Preparation Time
Cook Time
Total Time
Average Rating





Based on 7 Review(s)
---
---