Unique And Yummy Hilsa Chutney | Ilisher Chutney recipe
Hilsa Chutney or Ilisher Chutney :
Hello friends, today I have a big surprise for you. I'm sure you will be amazed by knowing the name of the dish.it is called Hilsa chutney. Yes chutney made with Hilsa fish. I hope you are eagerly looking for the recipe of this super tasty and unique dish. I'm using head and tail of the fish in this dish. You can also use the pieces too. You can't believe how much tasty and tangy this dish is until you make it and taste it . quickly follow the recipe and make this dish and get an amazing experience and so much appreciation from everyone. I'm sure everyone will be surprised with your new dish.so don't wait and make it to enjoy.
I'm breaking the fish pieces that it will mix well with the tamarind and masalas. But you can keep them as they was.if you break them the bones of fish will speed in the chutney.though Hilsa is a bony fish and and it contains so much  small bones, I will suggest you to not break them.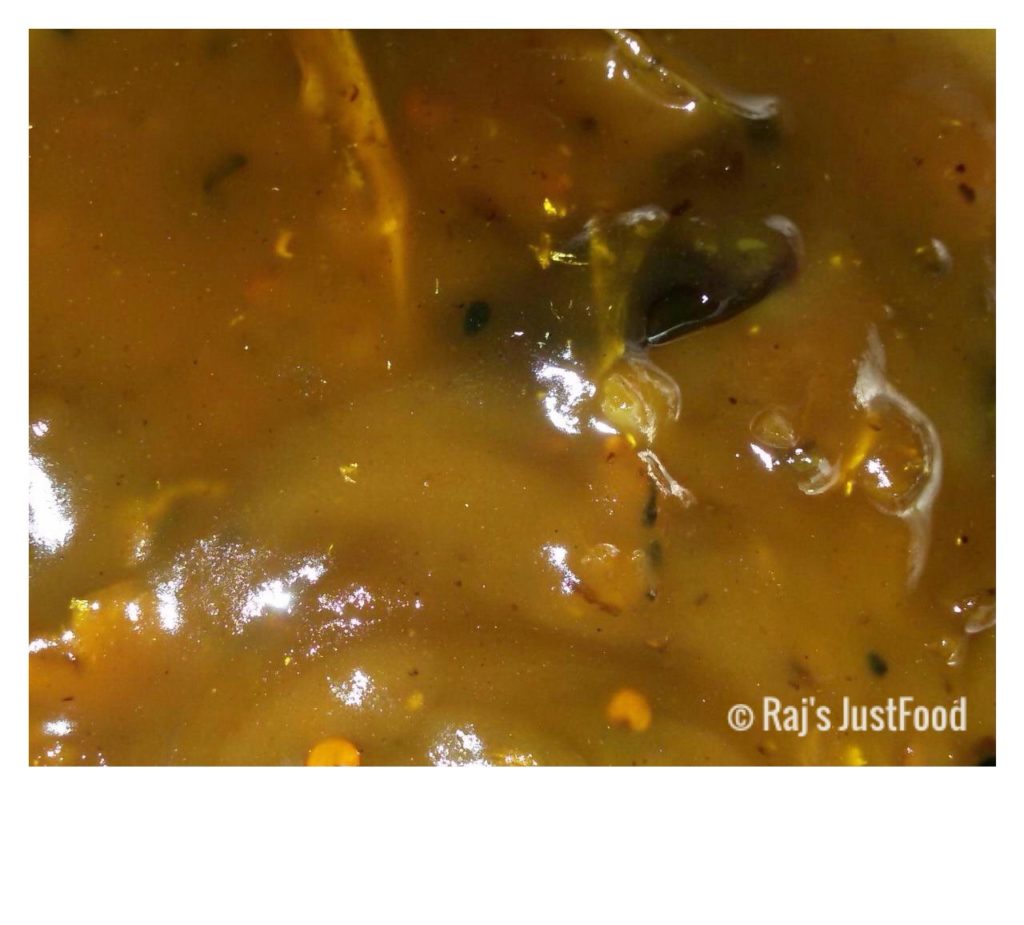 Ingredients –
Head and tail of Hilsa (1-2)
Tamarind pulp (1 cup )
Mustard seed ( 1 teaspoon )
Whole red chilies ( 1-2 )
Roasted five spice powder (1 teaspoon )
Turmeric powder ( 1/2 teaspoon )
Salt
Sugar (1cup )
Mustard oil (2 teaspoon )
Preparation –
For this dish I'm using head and tail.so I'm  cleaning the pieces well.
Now marinate the fish with turmeric powder and some salt for 5 minutes.
Take 1 cup of tamarind pulp in a bowl and put another cup of water in it to make the mixture thin.
Process –
To make this yummy chutney at first heat 2 teaspoon oil in a pan. Put whole red chilies and mustard seeds in the pan.let them splutter.
Now add the head and tail pieces of hilsa.Fry the fish properly.now break the fried fishes into small pieces.
If you don't want the bones to spread in the gravy of the chutney then don't break them.
Now pour the pulp of tamarind in the pan and cook it for 5 minutes.
Then add 1 cup of sugar or as much sugar you need to sweeten the tamarind pulp.mix them till it dissolves.
Now put some more salt as per taste. Check the chutney to maintain the tangyness of it.it will taste sweet and sour at the same time.
At the end, sprinkle the roasted 5 spice powder which will enhance the taste of this unique dish.
---
---