Carrot Halwa Recipe | Gajar ka Halwa recipe [With Images]
Carrot Halwa or Gajar Ka Halwa Recipe:
Carrot halwa: After so many tasty dishes I'm going share a very easy to cook sweet dish with you. I'm sure this will help you to bring smile on the faces of your family and friends. It will complete your meal with some sweetness. Carrot halwa is a very common sweet dish from many years. We can get so many different types of recipes of this dish. But I'm sure you will like my recipe of carrot halwa. So please follow this recipe and make this dish to have a heavenly experience. Hope you will be satisfied and also you will be appreciated for your efforts.
I'm making it with pure ghee which will make more tastier.but if you want a healthier version of this you can avoid ghee and make make it in refined oil.and add 1 teaspoon ghee at last to give it a touch of richness. You can also replace sugar with sugar free which will give you the same taste and It can be served to the patient of blood sugar also. Even you can use double toned milk with will reduce the richness but it will be healthy.so make It to and let me know whether you like it or not. Also if you want some changes In this dish lat me know too.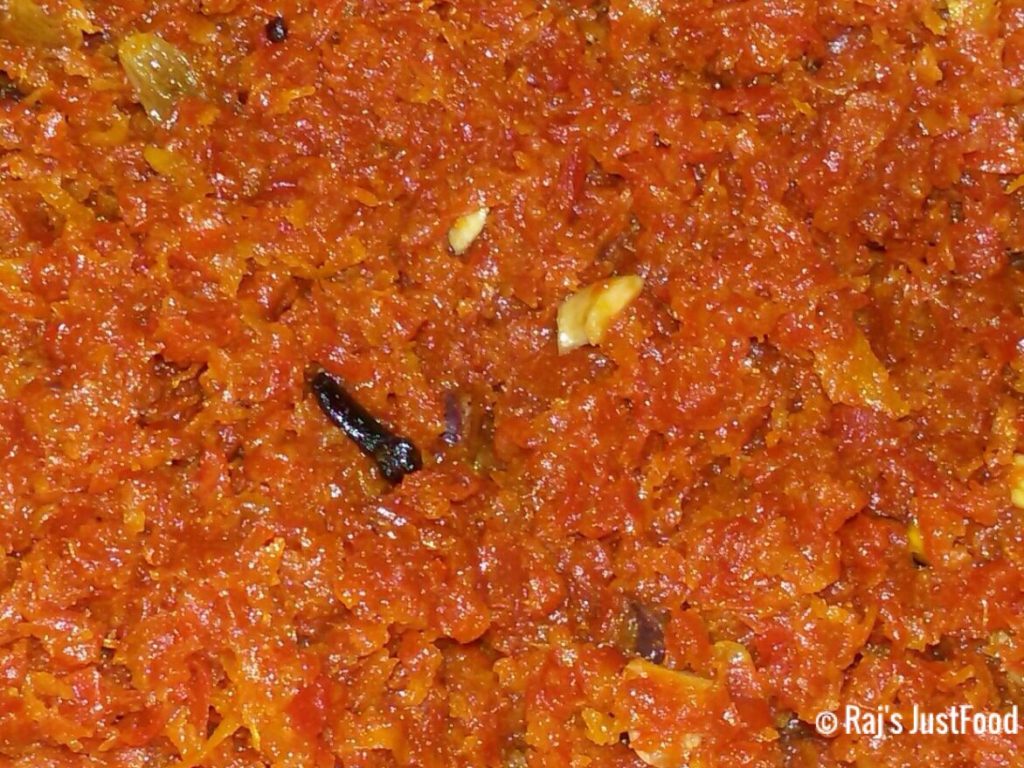 Ingredients –
carrot (1 kg )
Ghee ( 1/2 cup ) / refined oil
Milk (2 cups)
Condensed milk (1 cup )
Powdered milk (5-6 tablespoon )
Whole cardamom (4-5)
Whole cloves (4-5)
Whole cinnamon (2-3 sticks)
Cardamom powder (1/2 teaspoon )
Cashew nuts
Pistachio / pesta
Resin
Sugar (1 cup )
Salt
Preparation –
For carrot halwa we need 1 kg carrot.wash them well and finely grate them and keep it in a bowl.
Now take 2 cups of milk.add 1 cup of sugar and 1 pinch of salt.
Boil the mixture of milk till it reduced to 1 cup and keep it aside. Stirring the milk continuously while boiling it otherwise it will burn.
Soak all all the dry fruits for 10 minutes and then chop them.
Process –
Now it's time to start our halwa. For that heat 1/2 cup of ghee/ refined oil in a pan.
Put whole cinnamon, cloves and cardamom in it.let them splutter.
Then add the grated carrots in and fry them well.when it will release water cover it and let it cool in It's own water.
Remove the cover and check it. If the water is totally soaked add the reduced milk.which was boiled with sugar.
Now let the carrots cook in milk till it soaks all the milk.
When it is totally dried then add the condensed milk and powdered milk.mix them well.
Now add the chopped dry fruits and mix then well with the halwa.
Now sprinkle 1/2 teaspoon cardamom on it. Your carrot halwa is ready to serve.serve it hot to get the best taste. I hope you will be very happy with its taste.
Summary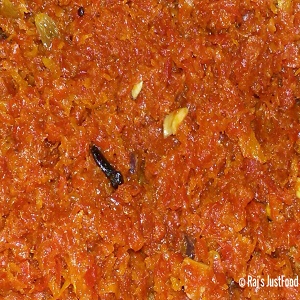 Recipe Name
Author Name
Published On
Preparation Time
Cook Time
Total Time
Average Rating





Based on 2 Review(s)
---
---